Copper-bottomed bathtime for Bloomberg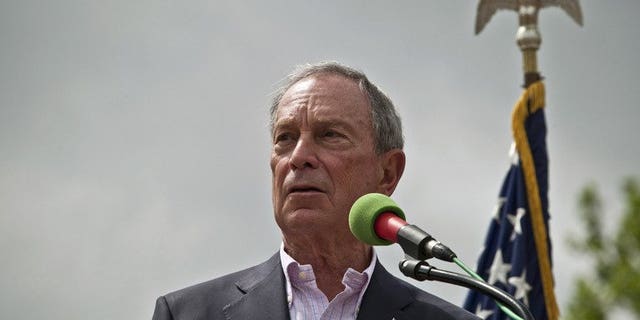 PARIS (AFP) – New York mayor Michael Bloomberg has splashed out on a hand-made copper bath from a historic French foundry.
Skilled craftsmen in Normandy (northern France) spent 250 hours making the luxury tub to the billionaire businessman's exact specification, according to Etienne Dulin, the owner of the 200-year-old Atelier du Cuivre (Copper Workshop) in the town of Villedieu-les-Poeles.
"He requested a nickel finish, to give a slightly glossier effect," Dulin revealed to AFP, describing how the bathtub had been shaped entirely by hand from two 2mm-thick sheets of copper.
Dulin would not be drawn on the cost of the tub but the man hours involved mean Bloomberg is likely to have had to part with at least 10,000 euros ($13,300) to be able to enjoy the advantages of copper-bottomed bathing.
"The advantage of copper is that it takes the temperature of the water almost immediately, which means the heat of the bath is lost less quickly," Dulin explained.
"Apart from that, it is very good for the skin and it kills bacteria."
The entrepreneur added: "These days, those who have money are looking for ways to distinguish themselves from the crowd and we are virtually alone in the world in being able to deliver this kind of quality."
Bloomberg was due to take delivery of his new bath this month. The mayor, whose 12-year stint at the helm of the United States' biggest city comes to an end in November, is currently renovating his five-storey Manhattan townhouse at a reported cost of $1.7 million.