Chinese navy wraps up visits to 4 Persian Gulf states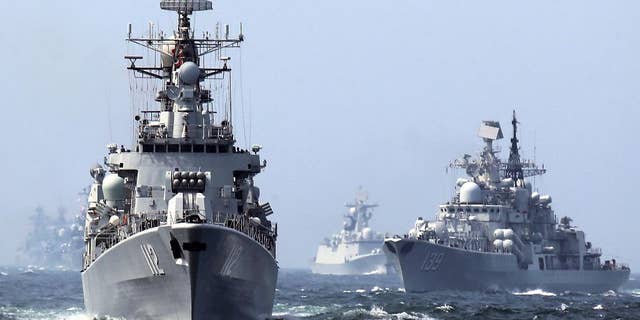 BEIJING – A Chinese navy task force has wrapped up visits to four Persian Gulf states in the latest sign of the navy's growing presence in the region.
The Defense Ministry says the three ships departed Kuwait on Sunday after stopping in Saudi Arabia, Qatar and the United Arab Emirates. They completed an assignment escorting commercial shipping and patrolling for pirates in the Gulf of Aden, the 24th Chinese task force to be assigned that duty since 2008.
China's navy has used the patrols to build its capacity to operate far from home ports and is building a logistics center in Djibouti widely considered to be China's first overseas military base. The Horn of Africa nation already hosts U.S., French and Japanese bases for logistical support and to facilitate African military operations.