Chinese express doubts about US relations under Trump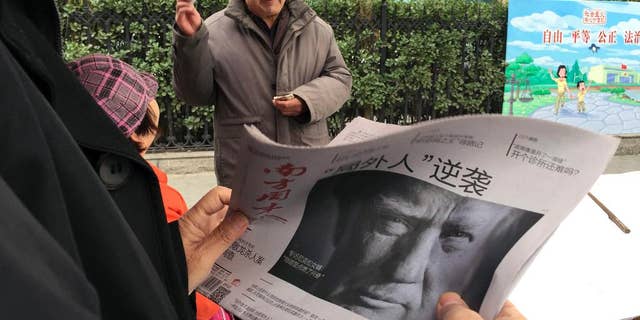 NEWYou can now listen to Fox News articles!
BEIJING – Citizens of China's capital Beijing are expressing doubts about President Donald Trump's ability to steer the U.S. economy and manage China-American relations.
Aaron Wang, who works for a logistics company, said Saturday he hoped for the best but would take a wait-and-see attitude, referring to Trump's threat to impose a 45 percent tariff on Chinese imports.
A retired teacher, who would only give her surname, Wei, said Trump hadn't yet shown that he could handle the U.S. presidency.
Visiting Beijing, Dunkin' Brands CEO Nigel Davis said he wanted to reinforce the importance of global free trade to Trump, who opposes the 12-nation Trans-Pacific Partnership and has suggested he might renegotiate the 1994 North American Free Trade Agreement.
China is the world's second largest economy behind the U.S.