China's Xi sends spicy pickle stock soaring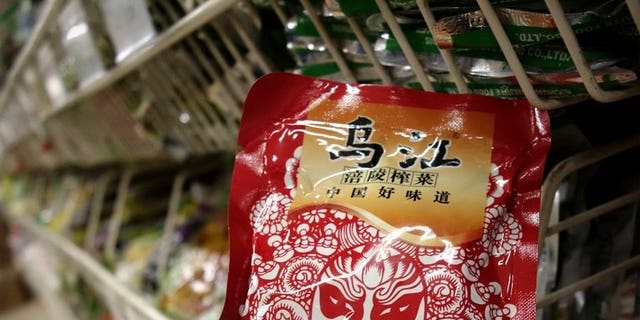 SHANGHAI (AFP) – Shares in a Chinese food company became one of the market's hottest stocks on Tuesday after Xi Jinping gave its spicy pickles the presidential stamp of approval.
Xi ate "zhacai", made from the root of the mustard plant, with a bowl of millet porridge on his plane during his current tour of Central Asia, the official news agency Xinhua reported.
The pickle is the signature product of Fuling Zhacai Group and buyers with a new-found appetite for its shares sent them surging 10 percent, the maximum allowed, though others scoffed at the reaction.
"China's stock market doesn't want value investing. Speculation is the most important," said Xiao Wu Heng in a microblog posting on Sina Weibo, China's equivalent to Twitter.
There was "always unparalleled and rich imagination" in the market, said another.
By Tuesday afternoon the shares had surrendered some gains on the Shenzhen stock exchange but were still up 8.46 percent at 34.60 yuan ($5.58).
It is not the first time the country's first family has put the spotlight on a Chinese product.
Xi's wife, Peng Liyuan, has sparked interest in Chinese brands and designers through her fashion choices.
But the "zhacai" pickles are already so widely consumed, especially among China's army of migrant workers, that the government is using their sales to track labour flows, one newspaper has claimed.