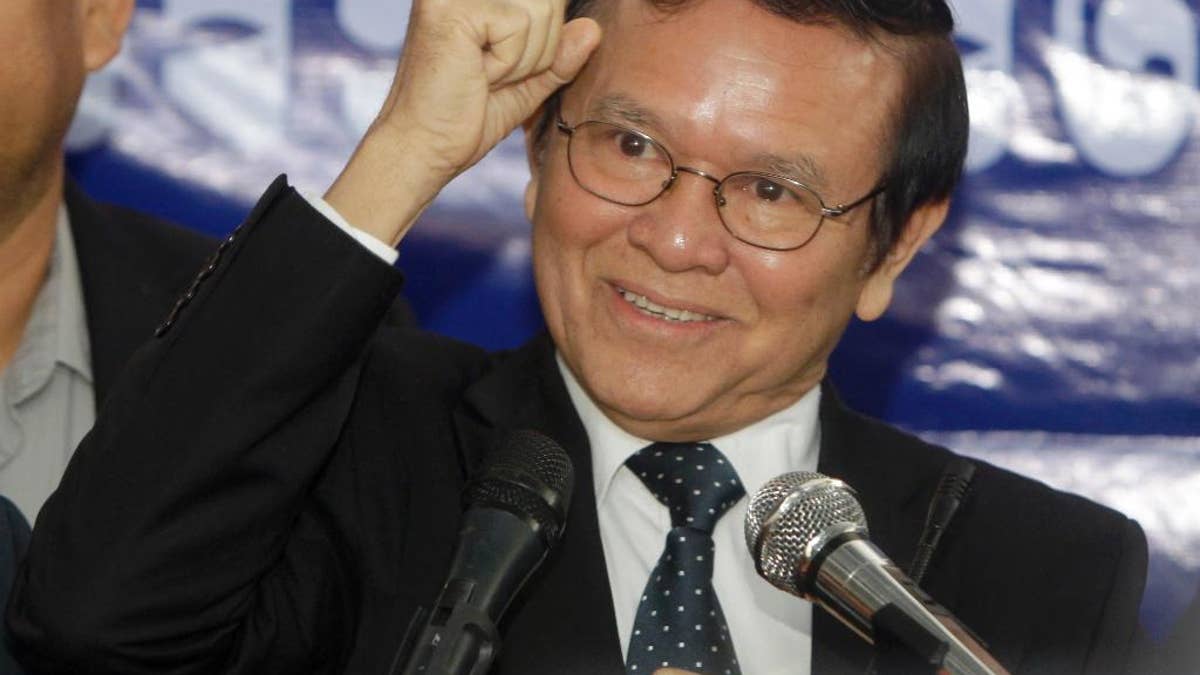 PHNOM PENH, Cambodia – Executive members of Cambodia's beleaguered opposition party have accepted the resignation of Sam Rainsy, its charismatic leader, and named his deputy, Kem Sokha, acting chief until a party congress can be held.
Sunday's action came a day after Sam Rainsy, who has been in self-imposed exile since late 2015, resigned his party membership in response to plans by the government to change election laws so that political parties could be dissolved if their leaders have criminal convictions.
Sam Rainsy has stayed abroad to avoid a two-year prison term on a defamation conviction he had believed was covered by a pardon. Several other cases against him are pending. The opposition charge that Prime Minister Hun Sen and his ruling Cambodian People's Party use spurious legal cases to weaken their opponents.