Burka ban, stopping female genital mutilation proposed by Britain's UKIP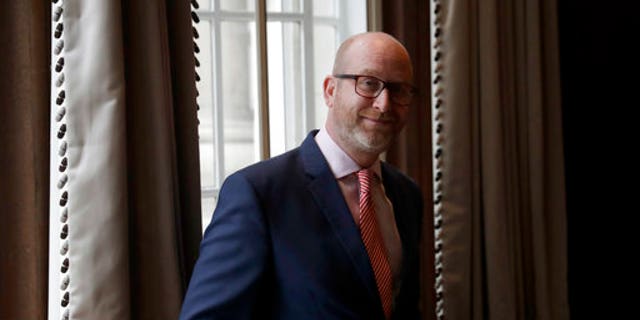 NEWYou can now listen to Fox News articles!
Britain's UK Independence Party is taking aim at a pair of Islamic practices in its recently released general election manifesto -- an effort, leaders say, to promote cultural integration and curb the degradation of female Muslims.
The manifesto seeks to outlaw wearing full-face veils such as burkas, and also to stem female genital mutilation, a practice that has typically occurred in some African and the Middle Eastern communities but that has found its way into the Western world as well.
REP. KING: UNITED STATES IN A BETTER POSITION THAN FRANCE ON TERROR
"I don't believe you can integrate fully and enjoy the fruits of British society if you can't see people's faces," UKIP leader Paul Nuttall told the BBC on Sunday.
Nuttall said the ban, which could impose a fine on violators, is not a radical move but simply would bring Britain in line with other European countries that recently prohibited the wearing of full-face veils.
FARAGE WON'T RUN IN UK ELECTION
"I can't walk into a bank with a balaclava on or a crash helmet," Nuttall said. "If I can't do it and other people can't do it, I don't see why there are special interests for certain people."
The UKIP manifesto also explicitly seeks to stop FGM – the practice of removing female genitalia from young children. FGM is a rising problem in Britain, with nearly 6,000 reported cases occurring from April 2015 to March 2016, according to the Health and Social Care Information Center.
In a section titled "British Culture," UKIP claims it will "introduce mandatory reporting of suspected cases of FGM for teachers, social workers, nurses, the police, etc and include FGM awareness training into safeguarding training for teachers, school staff and governors." In the "Crime and Justice" section, UKIP promises "a zero-tolerance approach to unacceptable 'cultural' practices such as" FGM.
UKIP also has plans to implement annual medical checks on at-risk children.
The UKIP proposals have their critics however, with Labor party lawmaker Chuka Umunna specifically taking aim at the burka ban in a tweet.
"Sorry, Britain won't be taking any lessons on integration from hate peddlers UKIP," Umunna tweeted.