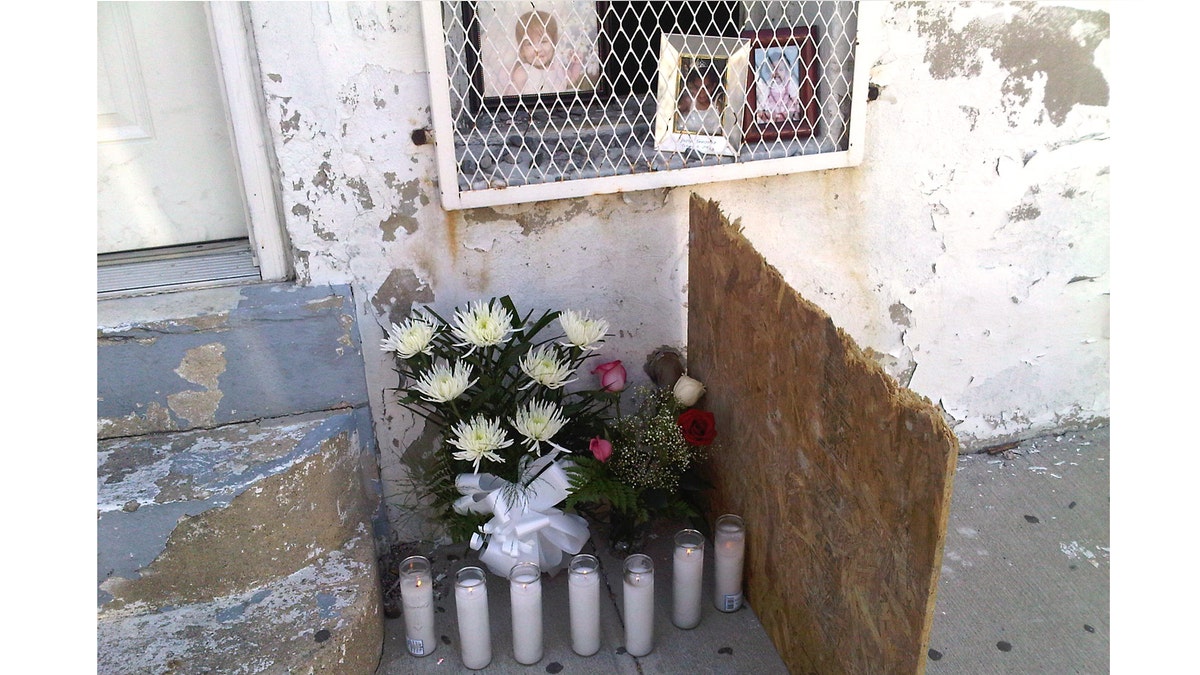 After New York City rescue workers spent Monday sifting through debris left from a horrific crash that took the lives of three generations of a family, including three young girls, one item was particularly heartbreaking to find: a pink bookbag.
"When you see young kids that have been hurt or injured or lose their life, it's always harder than if you find someone that's an elder age," said Ronald Werner, deputy chief of the Fire Department of New York. "It affects all our units."
The clean up continued as investigators tried to figure out how such a tragedy happened. Police said Monday they believe the driver, Maria González, who died along with six others, was driving 68 mph in a 50 mph area when she bumped a highway divider and lost control of her SUV, sending the vehicle across three lanes of traffic before hitting curb and going airborne. The car flipped midair and landed six stories below in a vacant stretch of the Bronx Zoo. The seven passengers were wearing seatbelts but died from blunt force trauma, the medical examiner ruled Monday.
Police said González was likely going with the flow of traffic on the Bronx River Parkway, which is often faster. There's no evidence to suggest she was texting or on the phone, said New York Police Department spokesman Paul Browne.
"There's no evidence of a mechanical failure, but the investigation is ongoing," Browne said.
The crash came as the victims drove to a family party with a set of grandparents who were visiting from the Dominican Republic.
Juan Ramon Rosario, who lost his wife, Maria Nuñez, and two children, made comments Monday outside his late sister-in-law's house as he left for a funeral home. He was working at a car wash when he heard of the accident.
"It's terrible for him and the whole family," said Andres Fulgencio, a cousin translating for the 34-year-old father of two, who speaks Spanish.
"Right now he can't think. He can't feel," Fulgencio said. "His feelings are deep inside."
The accident was the second in the past year in which a vehicle fell off the same stretch of road. In June, an SUV hit a divider, bounced across two lanes of traffic and fell 20 feet over a guardrail, landing on a pickup truck in a parking lot. The two people in the SUV were injured.
Killed Sunday were Jacob Nuñez, 85, and Ana Julia Martínez, 81, both from the Dominican Republic; their daughters, driver Maria González, 45, and Maria Nuñez, 39; and grandchildren Jocelyn González, 10, the daughter of the driver, and Niely Rosario, 7, and Marly Rosario, 3, both daughters of Nuñez.
The grandparents had arrived from the Dominican Republic three days earlier, relatives said. They had 13 children, six of whom live in the United States. The SUV had just picked up the grandparents to take them from one home to another for family festivities.
"This was supposed to be a time of great happiness," said Isabelle Morel, a cousin of two of the victims, also speaking in Spanish through a translator.
On Monday, relatives and friends gathered in front of Maria Gonzalez's home, a two-story white clapboard house in a middle-class neighborhood of the South Bronx. Gonzalez worked at nearby Fordham University in maintenance.
"I don't want to live anymore. I want to die," her husband, Juan González, said Monday.
Two flower bouquets and seven tall religious candles lined the sidewalk near the stoop. Behind a grate of a windowsill sat photographs of three young girls, one in pink overalls and a white blouse, another sporting a pixie haircut.
The grandparents' bodies are being flown to the Dominican Republic for their funeral, and the other victims were being prepared for funerals in the Bronx.
The family has opened a bank account and is asking for donations because the cost of burying everyone at once is more than they can afford. A viewing was scheduled for Thursday.
Based on reporting by Associated Press writers Colleen Long and Jim Fitzgerald.
Follow us on twitter.com/foxnewslatino
Like us at facebook.com/foxnewslatino