British teacher accused of urging student to masturbate for stress relief keeps job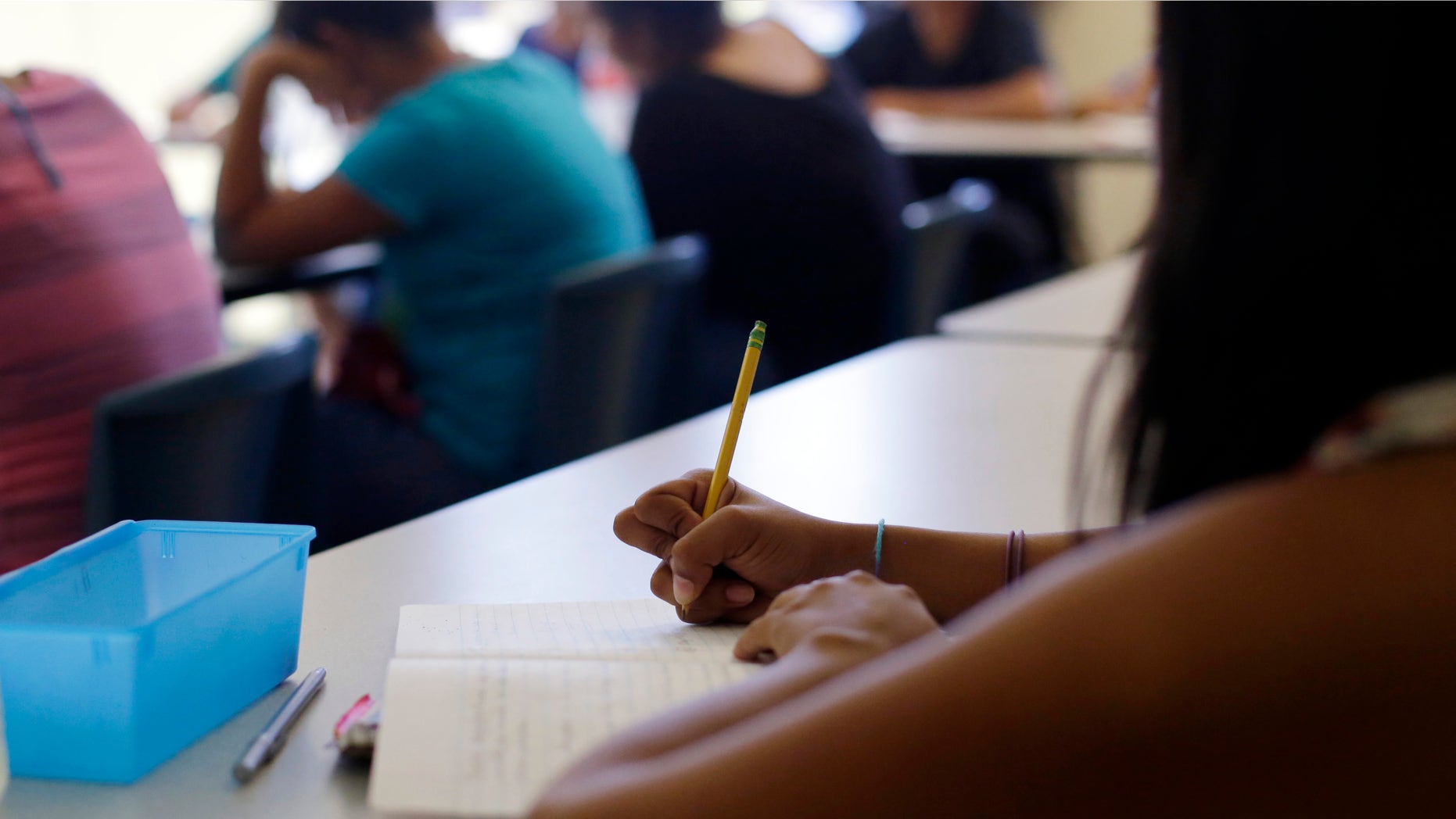 A British teacher accused of recommending a female student masturbate in order to relieve tension has been permitted to keep his job.
The student, who was in Paul Gibbinson's design and technology class at the Magna Carta School in Staines, Surrey, near London, allegedly was told that masturbating was "scientifically proven to work" for stress relief.
Gibbinson, 49, allegedly later followed up with the student, asking her if she "tried that thing yet."
OKLAHOMA SCHOOL DISTRICT PAYS $125,000 TO FAMILY AFTER TEACHER HAD SEX WITH STUDENT
During a "misconduct panel" with education officials, Gibbinson denied telling the girl to keep the suggestion secret, which was later found to be proven. The panel also proved that he asked her if she had tried it, according to The Sun.
According to a document detailing the incident completed by the National College for Teaching & Leadership, "the panel heard evidence from Pupil A that she confided in Mr. Gibbinson as to difficulties she was experiencing at home, and with her boyfriend at the time."
According to the panel, "Over the course of the academic year she would regularly speak to Mr. Gibbinson alone in a classroom about her ongoing difficulties."
Gibbinson had been the subject of previous misconduct hearings, but the panel considered them irrelevant. The panel did convict the teacher of unprofessional conduct but said he could continue working because the "nature and severity" of the behavior was at "the less serious end of the possible spectrum."