Bicycle bomb kills two in SW Pakistan: officials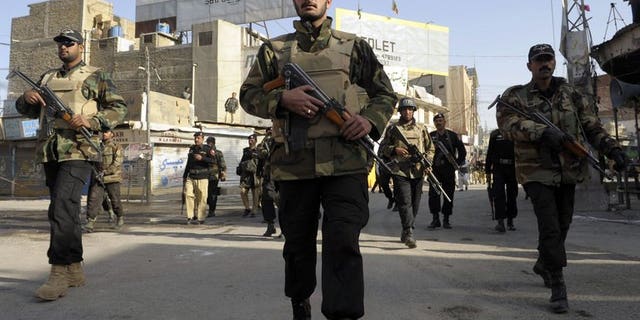 QUETTA, Pakistan (AFP) – A bomb planted on a bicycle killed at least two people and wounded another in the restive province of Baluchistan in southwest Pakistan on Monday, officials said.
"At least two people were killed and a pedestrian was wounded when a bomb planted on a bicycle exploded on a roadside in Quetta," senior police official Bashir Ahmed Brohi told AFP.
An insurgency pushing for political autonomy and a greater share of profits from the region's oil, gas and mineral resources began in 2004 in the province, of which Quetta is the capital.
Brohi said it was not immediately clear what the target was and added that there was a possibility that one of the men who died was pedalling the bomb somewhere.
Bomb disposal official Abdul Razzaq said it was an improvised explosive device weighing up to five kilogrammes (11 pounds).
Nobody immediately claimed responsibility, but rebels have been carrying out bombings in Baluchistan since the insurgency began.
The province, which is one of the most deprived areas of Pakistan, is also a flashpoint for surging sectarian violence between Pakistan's majority Sunni Muslims and Shiites, who account for around a fifth of the country's 180 million people.