Baghdad blast against Sunni mourners kills 7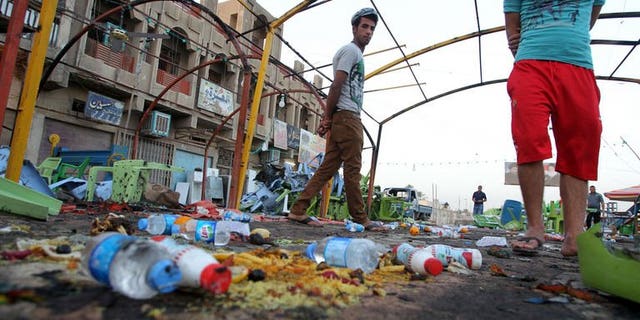 BAGHDAD (AFP) – A bomb targeting Sunni mourners in Baghdad killed at least seven people on Monday, officials said, the third attack on a funeral in the Iraqi capital in as many days.
The blast in the Adhamiyah area of north Baghdad also wounded at least 20 people, the sources said.
It came after a suicide bomber struck a Sunni funeral in Baghdad on Sunday, killing at least 12 people, and two blasts targeting Shiite mourners in the Sadr City district killed at least 73 people on Saturday.
And on Friday, two bombs exploded in a Sunni mosque near Samarra, north of Baghdad, killing 18 people.
The violence raises the spectre of the bloody sectarian conflict that peaked in 2006-2007 and killed thousands of people.
There are persistent fears, bolstered by a spate of sectarian attacks this year, of a return to all-out conflict between Iraq's majority Shiite and minority Sunni communities.