Australian senator says will start new conservative party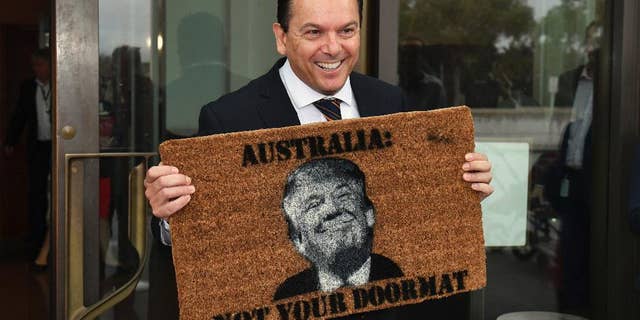 CANBERRA, Australia – An Australian senator and outspoken supporter of President Donald Trump says he will start a new political party to appeal to disenfranchised conservatives.
Cory Bernardi said Tuesday he would abandon Prime Minister Malcolm Turnbull's conservative Liberal Party as the ruling coalition trails further behind the center-left Labor Party in opinion polls seven months after elections.
Bernardi told the Senate he had resigned to start a new party called Australian Conservatives.
Bernardi's move came on the first day Parliament has met since Trump's inauguration.
The 47-year-old recently spent three months in New York seconded to the United Nations and met Trump associates. He a red baseball hat with a Trump-like slogan: "Make Australia Great Again."