As exhausted firefighters in Australia toil in cooler weather to shore up defenses against deadly wildfires, officials announced Monday that nearly 200 people have been charged with fire-related offenses since the catastrophic wildfire season began.
The fires, fueled by drought and the country's hottest and driest year on record, have been raging since September, months earlier than is typical for Australia's annual wildfire season. So far, the blazes have killed 25 people, destroyed 2,000 homes and scorched an area twice the size of the state of Maryland.
In the New South Wales state, 130 fires were still burning on Tuesday, around 50 of which were uncontrolled.
AUSTRALIA WILDFIRES MAY MERGE INTO 'MEGA BLAZE' AS DEATH TOLL CLIMBS, GOVERNMENT VOWS 'WHATEVER IT TAKES'
The NSW Police Force announced Monday that since Nov. 8, authorities have taken legal action against 183 people for fire-related offenses, including 24 individuals who have been charged for allegedly deliberately lighting bushfires – a crime punishable by up to 21 years in prison.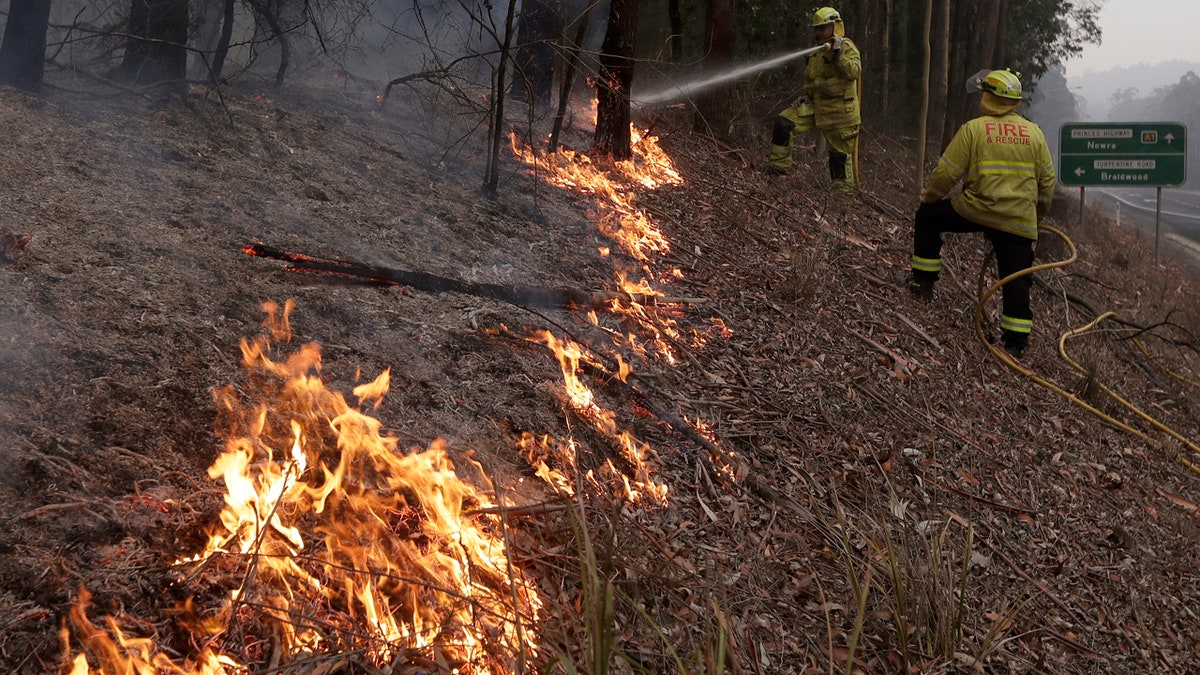 Police and Emergency Services Minister David Elliott told reporters at a news conference that three additional people were charged with alleged looting in areas affected by the fires.
Elliott, who described the state as a "tinder box situation," said anyone caught putting the community at risk will be put "before the court," according to news.com.au.
"In my mind, anybody that lights a fire either necessarily or unnecessarily against the total fire ban is putting the community at risk and that needs to be pulled up, called out and in many cases, to be put before the court," he said in a press conference on Tuesday.
Officials said investigators from the Financial Crimes Squad's Arson Unit have been working with local police to investigate the cause, origin, and impact of fires since the latest State of Emergency was declared last Thursday. Of those arrested, 40 are juveniles.
An initiative in New South Wales – dubbed Strike Force Tronto – has also led to legal action against 53 people for allegedly failing to comply with a total fire ban and 47 people for allegedly "discarding a lighted cigarette or match on land."
IRWIN FAMILY TREATING HUNDREDS OF ANIMALS AMID AUSTRALIA WILDFIRES: 'EVERYTHING' IS BEING INJURED
Other states in Australia have also reported arrests in the past months for fire-related offenses. In Queensland, where the fires were the worst in November, 101 people have been arrested for setting blazes in the bush, including 32 adults and 69 juveniles, according to data reviewed by The Australian.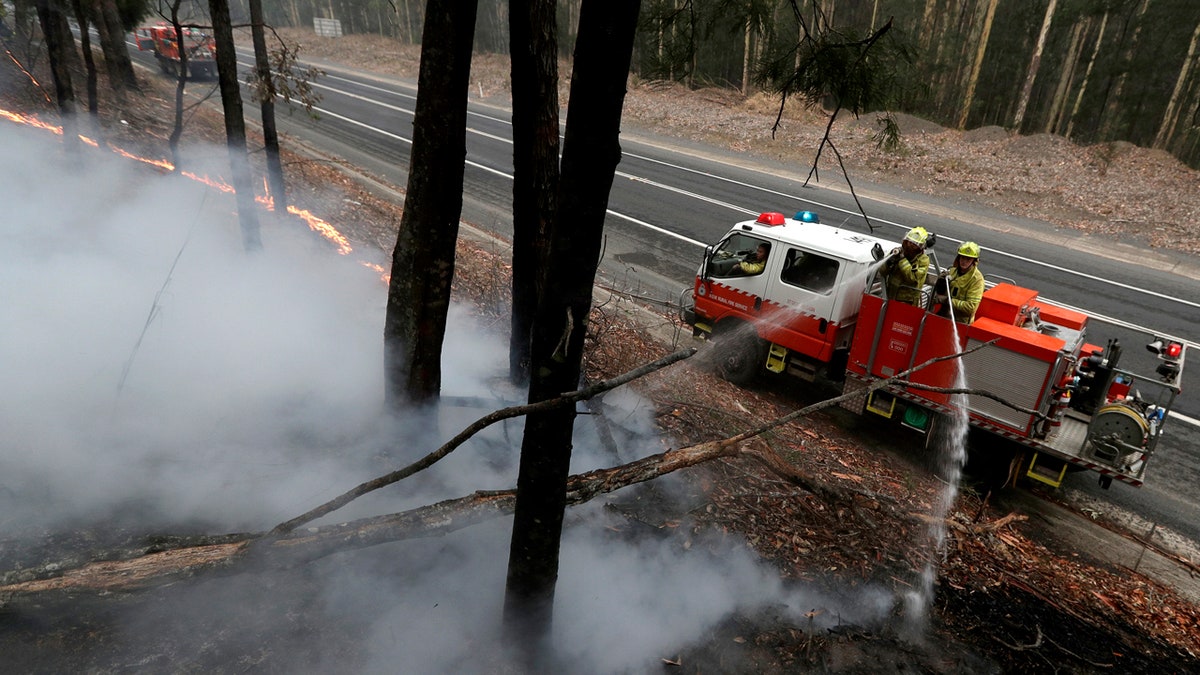 In Tasmania, five were caught setting fire to vegetation while 43 were charged in the Victoria state in 2019, according to the newspaper.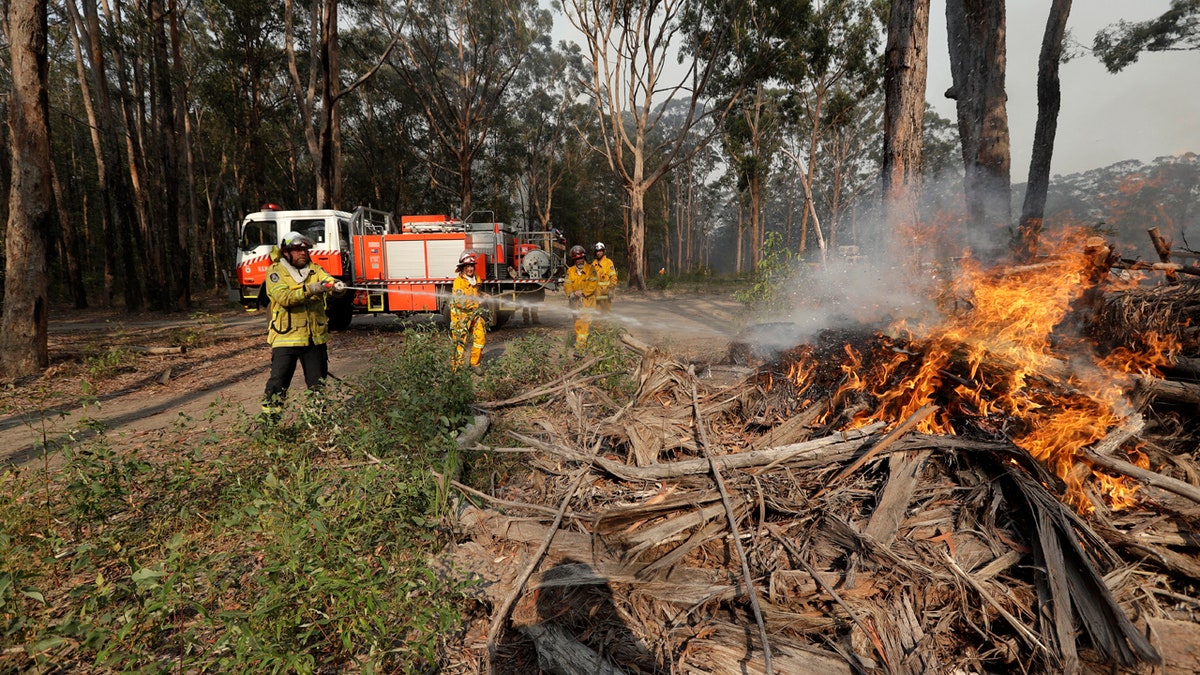 According to James Ogloff, the director of the Forensic Behavioural Science at Swinburne University, approximately 50 percent of Australia's bushfires are started by arsonists.
"They're interested in seeing fire, interested in setting fire and quite often the information around how fires burn and accelerate excites them," he told The Australian.
CLICK HERE FOR THE FOX NEWS APP
Thousands of army, navy and air force reservists were being dispatched to battle the fires. On Tuesday, rescue crews were still trying to reach some affected communities.
A navy ship was sent to rescue stranded residents of Mallacoota, a coastal town in Victoria cut off for days by fires that forced around 4,000 people to shelter on beaches over the weekend. Heavy smoke squandered the navy's efforts to airlift people out on Monday.
The first hints of the financial toll from the disaster began to emerge on Tuesday. The Insurance Council of Australia said the estimated damage bill had doubled in two days, with insurance claims reaching 700 million Australian dollars ($485 million).
The estimate was released one day after Prime Minister Scott Morrison said the government was committing an extra 2 billion Australian dollars ($1.4 billion) toward the recovery effort in addition to the tens of millions of dollars that have already been promised.
Morrison's funding announcement came amid fierce criticism from many Australians who say he has been too slow to respond to the crisis. He has also faced backlash for downplaying the need for his government to address climate change, which experts say helps supercharge the blazes.
The Associated Press contributed to this report.