Associated Press count shows hajj disaster in Saudi Arabia killed at least 2,110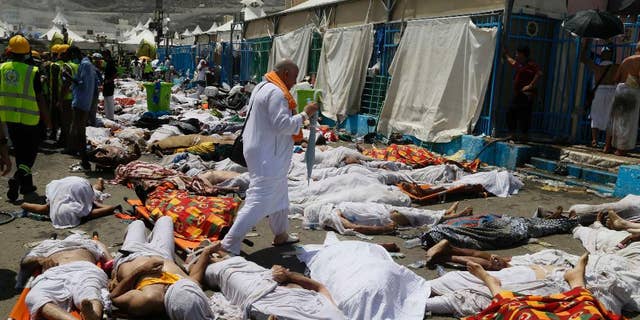 DUBAI, United Arab Emirates – A new toll shows the crush and stampede that struck the hajj last month in Saudi Arabia killed at least 2,110 pilgrims.
The count Monday by The Associated Press comes after Saudi officials said they held a meeting about the disaster late Sunday night. The official Saudi Press Agency reported that Crown Prince Mohammed bin Naif bin Abdul Aziz, who is also the kingdom's interior minister, oversaw the meeting.
Saudi Arabia's official tally from the Sept. 24 tragedy in Mina, a few miles from the holy city of Mecca, is 769 killed and 934 injured. Officials have not updated their casualty toll since Sept. 26, although an investigation into the causes of the tragedy is ongoing.
The previous deadliest-ever incident at hajj was a 1990 stampede that killed 1,426 people.