Arizona's SB1070 Immigration Law One Year Later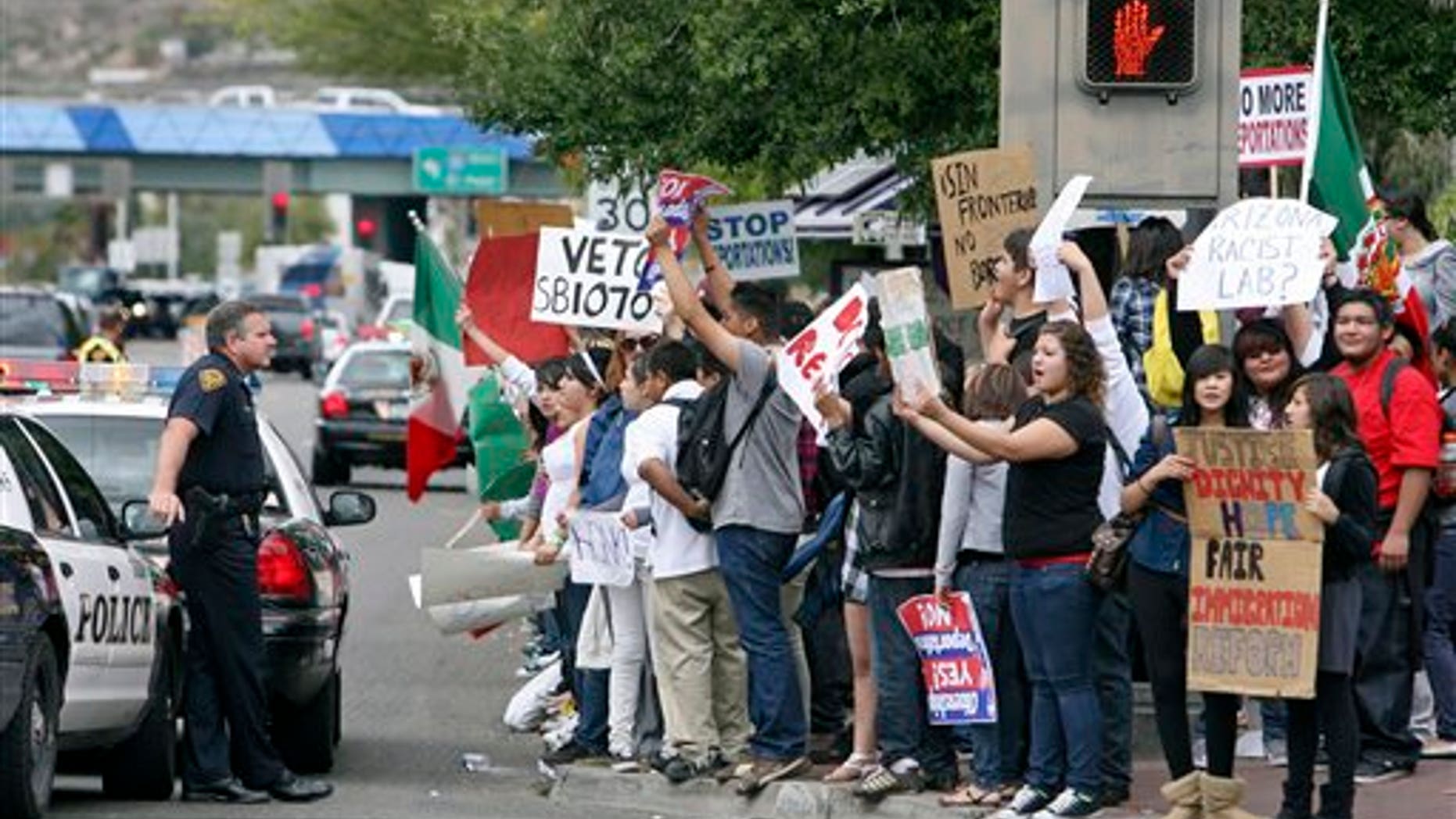 Exactly one year later, and it is still as polarizing as the day it was signed into law.
But there's one irrefutable fact about Arizona's SB1070 illegal immigration law, which Gov. Jan Brewer signed a year ago Saturday: It has morphed the landscape of immigration policy nationwide.
A federal judge had blocked enforcement of the law's most controversial sections, but allowed other parts to take effect. And similar bills have popped up in states across the country.
On Friday, Brewer put out a statement marking the anniversary of the law, which she said put pressure on Washington to pay more attention to immigration.
"Remember, it wasn't until a month after SB 1070 was signed that President Obama agreed to send National Guard troops to the border," the statement read. "Arizona's actions and the subsequent national attention that resulted has helped pressure the White House to act on border security in ways it never would have otherwise."
Brewer also noted that the bill is a rallying point for people frustrated with the nation's porous borders, and reiterated her support for it.
"One year after the signing of SB1070, I'm determined to fight for this legislation – all the way to the Supreme Court, if necessary," the release said.
Opponents of the law are also marking this anniversary, with a march protesting it. The march will start at Cesar Chavez Plaza in downtown Phoenix and will end at the state Capitol. Congressman Luis V. Gutierrez (D-IL) is expected to speak on the steps of the state capitol.
Many advocates for tougher enforcement thought that the passage of last year's law gave them momentum to again push the bounds on what communities can do about cracking down on illegal immigration.
But the economic boycotts that came after the passage of the enforcement law cast a dark cloud over border bills considered by lawmakers this year.
Business leaders rallied this year against legislation that they said would hurt the state's struggling economy.
And the Arizona Legislature's appetite for confronting border woes has also waned considerably from a year ago, with several recent bills targeting illegal immigration turned down.
The Associated Press contributed to this report.
Follow us on twitter.com/foxnewslatino
Like us at facebook.com/foxnewslatino