Argentina's Fernandez begins treatment for hip pain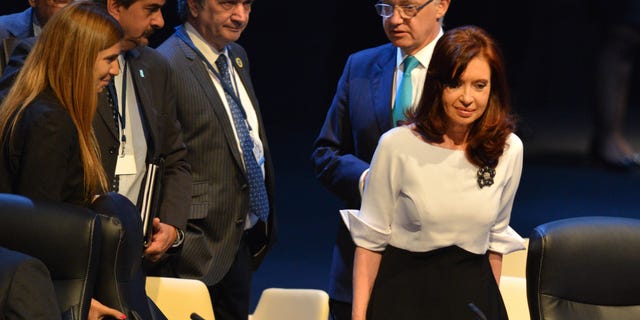 NEWYou can now listen to Fox News articles!
BUENOS AIRES, Argentina – Argentine President Cristina Fernandez is undergoing treatment for hip pain.
A statement issued by the presidency on Thursday says the 60-year-old leader has been suffering pain in her lower back and along the sciatic nerve.
She went for a checkup at a Buenos Aires hospital where x-rays and magnetic resonance imaging showed hip bursitis, an inflammation of the small sacs of fluid that lubricate the spaces between muscles and bones.
Fernandez arrived back in Buenos Aires Wednesday after attending a meeting of the Community of Latin American and Caribbean States in Cuba.
She underwent surgery to remove a blood clot Oct. 8 and returned to work Nov. 18.