Al Jazeera reporters attacked in northern Mexico while working drug-related story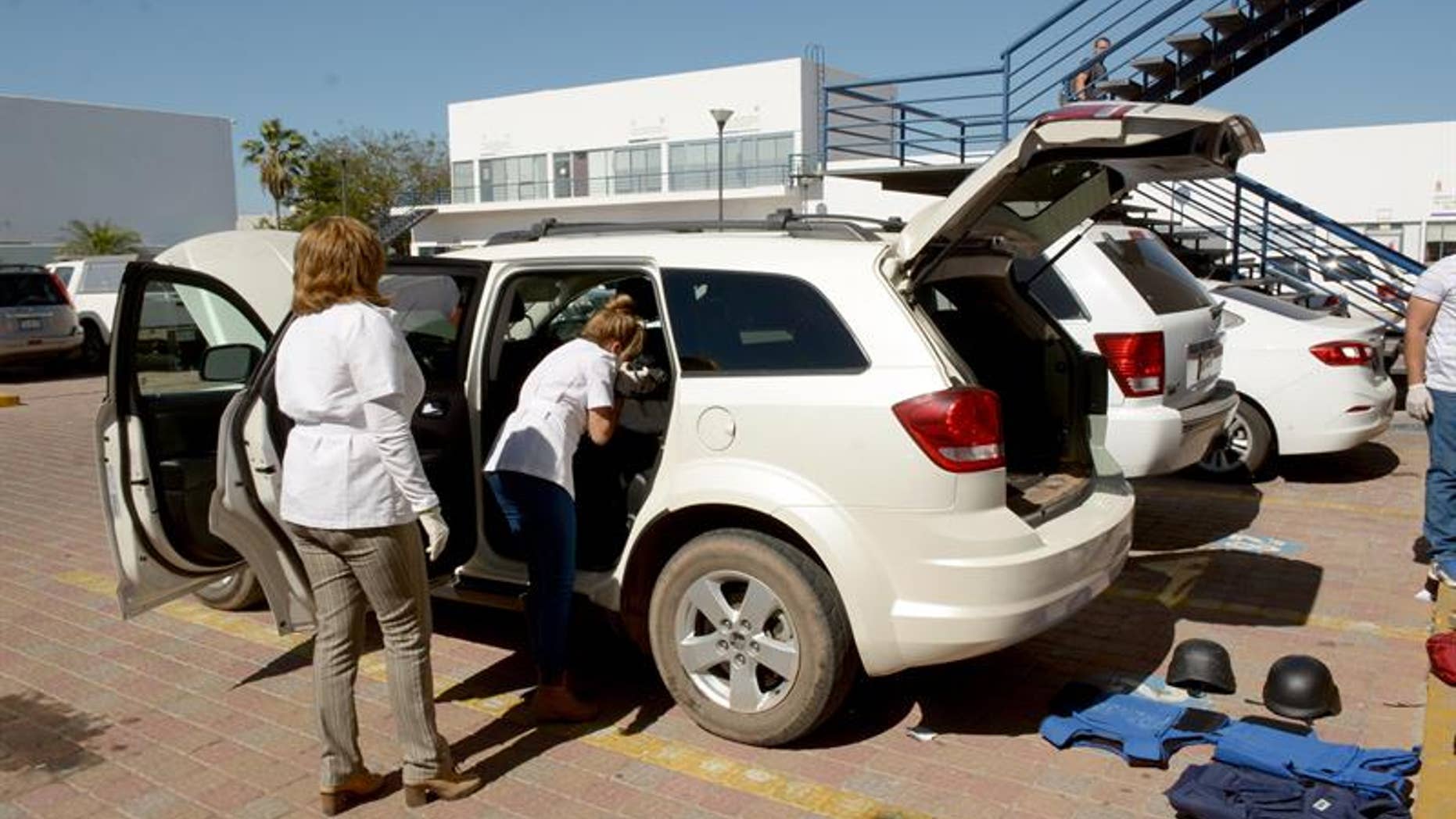 CULIACAN, MEXICO – Three reporters on assignment with Arab news channel Al Jazeera were attacked in Navolato, a city in the northwestern Mexican state of Sinaloa, officials said.
The reporters – a Spanish, a Briton and a Mexican – had their vehicle, gear and cell phones taken, but they were not harmed in the incident on Wednesday, Sinaloa Deputy Attorney General Julio Cesar Romanillo said.
'EL CHAPO' EXTRADITION THROWS SINALOA CARTEL - AND MEXICO
- INTO VIOLENT SPIRAL
The reporters asked for help at a house near the field where they were dropped and were later taken to the state Attorney General's Office to file a criminal complaint, Romanillo said.
The Al Jazeera team was reporting on farmworkers and the drug-related violence in Sinaloa, the deputy state AG said.
The journalists' vehicle was found a few hours later near Costa Rica, a community in the same region, using a GPS tracking system, Romanillo said.
Sinaloa is home to the powerful drug cartel that bears the state's name.
MEXICO DETAINS ALLEGED MONEY LAUNDERER FOR SINALOA CARTEL
The Sinaloa organization, sometimes referred to by Mexican officials as the Pacific cartel, is the oldest drug cartel in Mexico and has large smuggling and distribution networks in South America, the United States and Europe.
The cartel's leader, Joaquin "El Chapo" (Shorty) Guzman, was extradited to the U.S. on Jan. 19.