Abbas to Ahmadinejad: Mind Your Own Business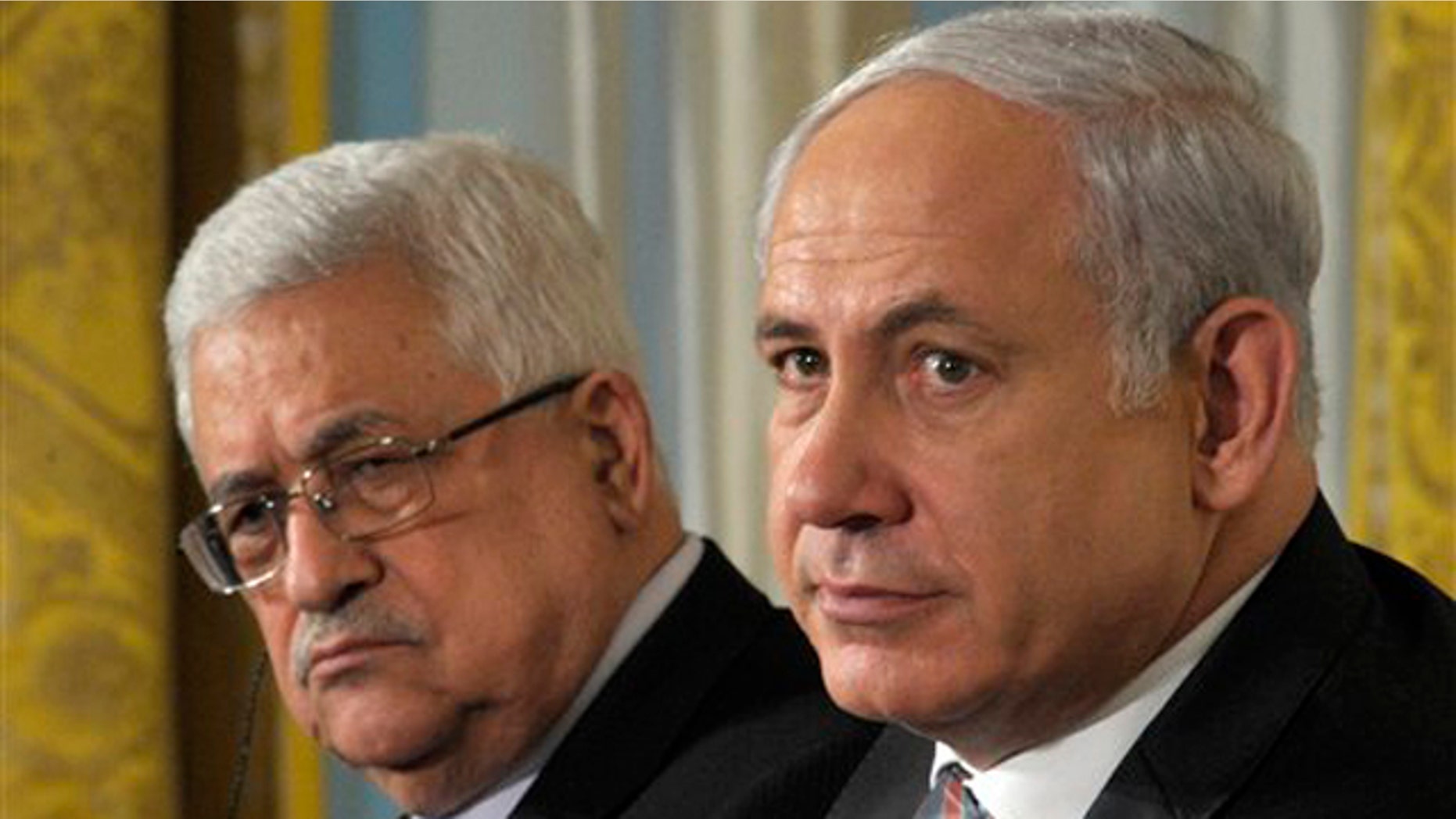 After Iran's Mahmoud Ahmadinejad took the Palestinian President Mahmoud Abbas to task for participating in peace talks with Israel, Abbas had a message for Iran: Butt out.
The Palestinian president went even further in a statement released by his spokesman, essentially calling Ahmadinejad an illegitimate leader who oppresses his own people.
"He who does not represent the Iranian people, who forged elections and who suppresses the Iranian people and stole the authority, is not entitled to talk about Palestine, or the President of Palestine," Abbas spokesman Nabil Abu Rudeineh said Saturday.
Iran supports Hamas, the U.S.-designated terrorist group that controls the Gaza Strip. Abbas is part of the rival Palestinian faction Fatah, which controls the West Bank and has been more open to peace talks -- and openly dismissive of Iran.
Abbas was in Washington last week to meet with Israeli Prime Minister Benjamin Netanyahu, kicking off a U.S.-backed effort to jumpstart peace talks. They will meet for a second round of talks in Egypt on Sept. 14 and 15 and thereafter about every two weeks while lower-level negotiations continue on ironing out specifics of compromises that both sides will have to make.
Ahmadinejad, whose disputed re-election as president last year sparked unrest in the country and then a crackdown, dismissed the peace talks, said Friday, "The fate of Palestine will be decided in Palestine and through resistance and not in Washington."
Iran's suspected nuclear ambitions have surfaced as a new motivating factor for a Mideast resolution. There have been growing Israeli warnings that the nation might take military steps to blunt Iran's nuclear program, and even some of Israel's Arab neighbors have shown concerns.
The Obama administration believes that a successful Mideast peace deal would limit Iran's ability to use Mideast tensions to justify its behavior.
"I think that time is not on the side of either Israeli or Palestinian aspirations for security, peace and a state," Secretary of State Hillary Clinton said Friday. Iranian-sponsored "rejectionist ideology" and a "commitment to violence" by those opposed to peace make reaching an agreement quickly all the more necessary, she said.
"The United States," Clinton added, "wants to weigh in on the side of leaders and people who see this as maybe the last chance for a very long time to resolve this."
The Associated Press contributed to this report.