Aaron Hernandez Having Trouble Paying His Legal Fees, Attorneys Hint Exit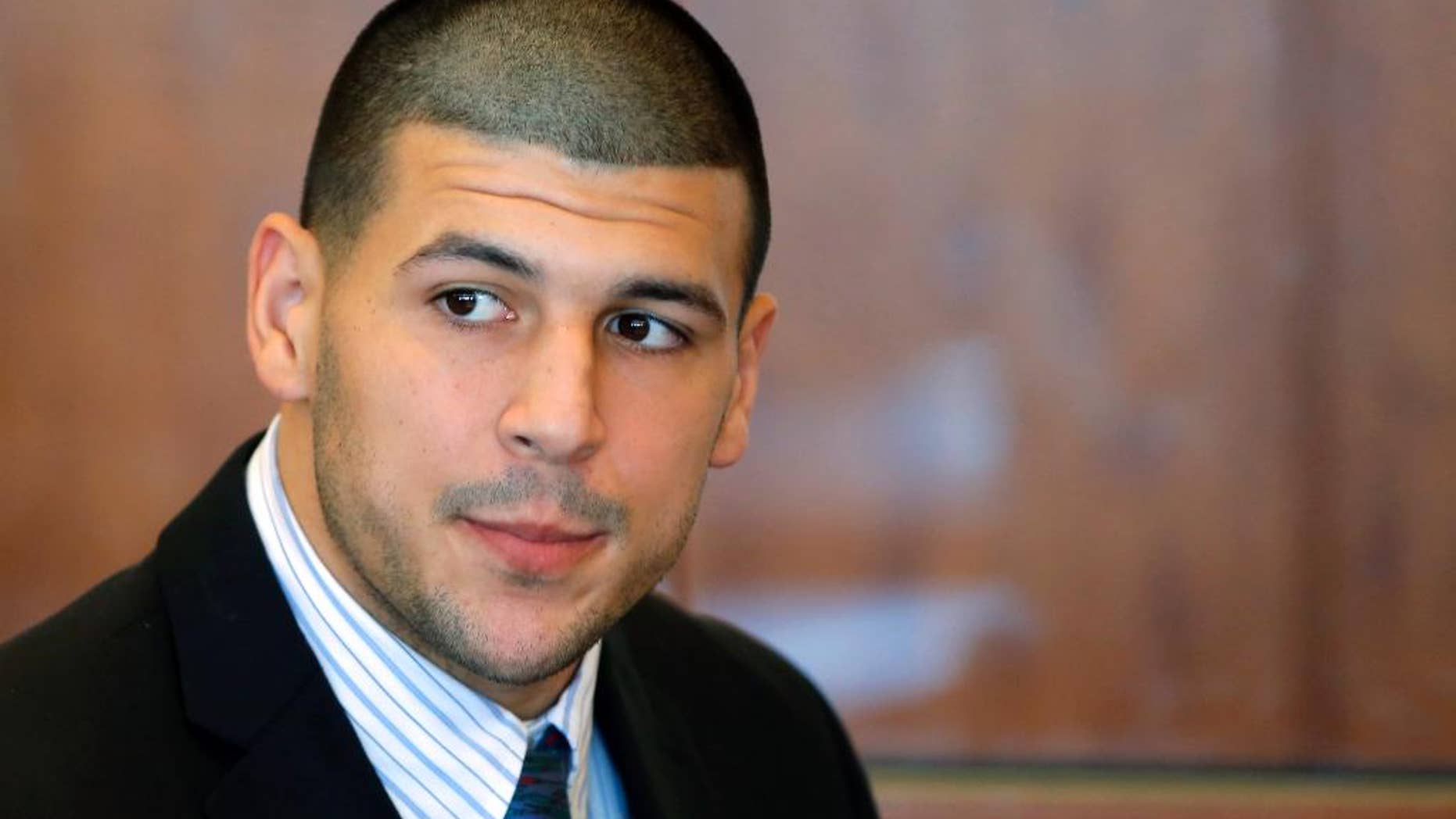 FALL RIVER, Mass. – Aaron Hernandez signed a multimillion dollar signing bonus before his arrest, but apparently the former Patriot is having trouble paying his legal fees.
FOX Sports has learned that two attorneys for Hernandez have filed paperwork with the court, hinting they may not be representing him in this latest case for long.
Hernandez was arraigned Wednesday, accused in the 2012 double murder of two Boston men. Attorneys Charles Rankin and James Sultan have led Hernandez's defense team since his arrest in the Odin Lloyd murder case last year.
In the notice given to the court, the two attorneys say their representation in this latest case was "limited to arraignment only and related proceedings."
Hernandez's $12.5 million Patriots contract extension bonus and his North Attleboro home are tied up in a restraining order. The order stops Hernandez from using it to pay for anything not related to the future judgment of a civil lawsuit.
That suit was filed by the family of Lloyd.
The attorneys' notice to the court states Hernandez is in the process of seeking "financial arrangements to retain counsel."
They've asked that Hernandez be given 60 days to make those changes.
Read more at MyFoxBoston.com.
Follow us on twitter.com/foxnewslatino
Like us at facebook.com/foxnewslatino