5-Year-old Dies in California Killer Mom Case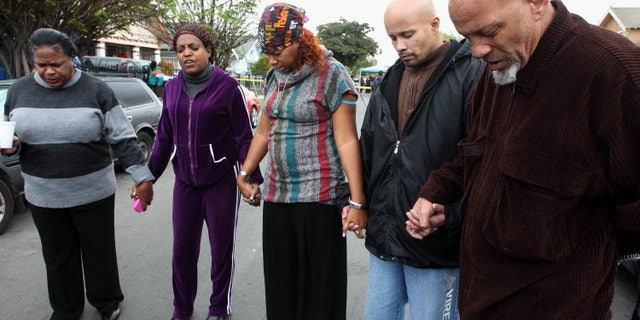 A 5-year-old girl on life support after her mother tried to drown her and her 1-year-old in a tub has died, the Los Angeles Times is reporting.
Marian Valle was declared brain dead on Sunday but she was kept on life support until her organs were harvested. Her sister died last week after their mother apparently snapped and tried to drown her daughters in a tub.
Jose Humberto Lopez told police last Wednesday that he stepped out to the grocery store and when he returned he found his wife trying to drown her girls in a tub. Firefighters answering a 911 call found the girls unconscious and not breathing in a converted garage behind a main house.
Neighbors in the mostly Latino neighborhood in South Los Angeles said they were startled by a high- pitched scream coming from the home. "My babies! My babies!" neighbors heard the father shouting, according to the Los Angeles Times.
Fashion Scene Booms in Tijuana
Lorna Valle, 32, is charged with attempted murder of the 5-year-old and with the murder of her 1-year-old sister, Lindsay. Valle, who moved to the US from Guatemala a decade ago, was being held on $1.5 million bail and will face a second count of murder when the 5-year-old's death is confirmed, police Officer Karen Rayner said.
If convicted, Valle faces 50 years to life in prison.
Based on reporting by The Associated Press.
Follow us on twitter.com/foxnewslatino
Like us at facebook.com/foxnewslatino