2022 World Cup host Qatar loosens rules for migrant workers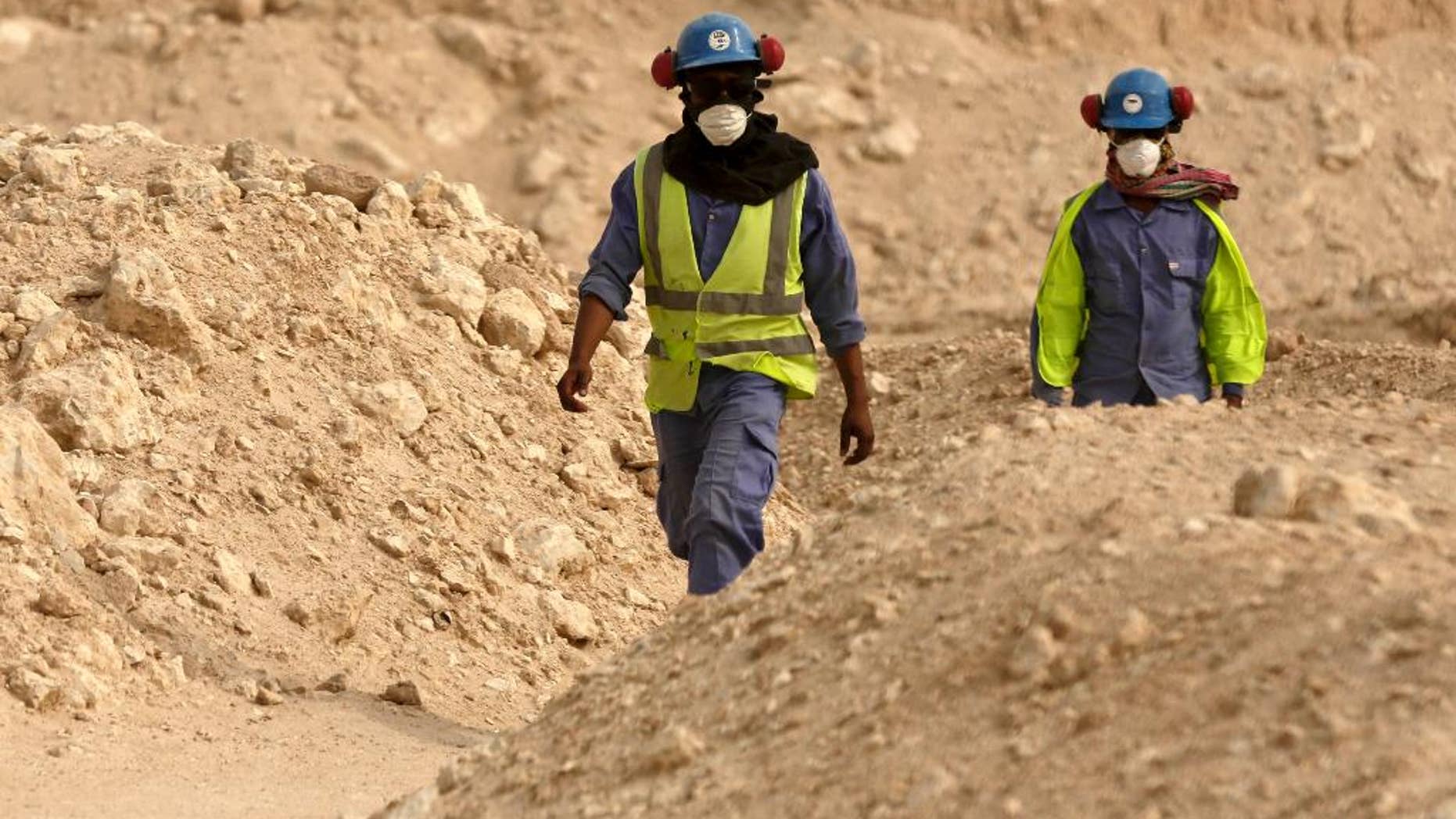 DUBAI, United Arab Emirates – Qatar has introduced long-expected reforms to policies governing its vast foreign-labor force, though the changes still require workers to seek clearance from their bosses before leaving the country.
The 2022 World Cup host nation said the new policies came into effect Monday, a year after the ruling emir signed off on the change.
Qatar's treatment of its more than 2 million-strong labor force has come under intense scrutiny by labor activists, rights groups and media organizations.
Critics say the energy-rich country's "kafala" sponsorship system that effectively binds workers to their employer leaves migrants open to abuse, and in some cases can amount to forced labor.
Qatar says the new policies guarantee freedom of movement, with employees generally free to leave so long as they inform their employer first.