2 reported dead in second Paris hostage situation; suspect believed to be cop killer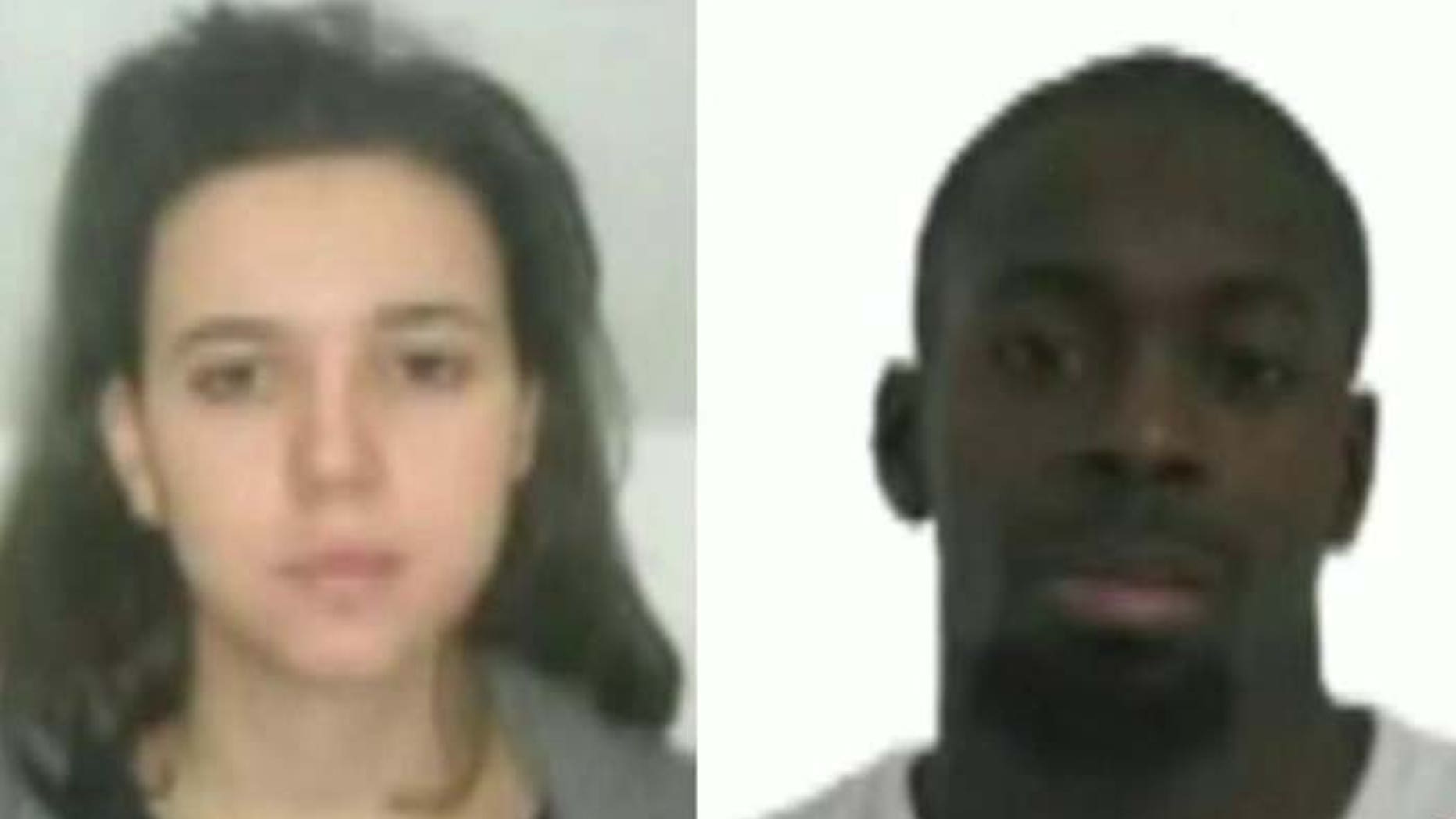 Two people were reportedly dead in a second hostage situation in Paris, 25 miles south of a printing plant where police had suspects Wednesday's massacre holed up, authorities said..
The second case, which reportedly followed another shooting that left an unidentified victim wounded, was unfolding at a kosher grocery in the eastern Paris area known as Porte de Vincennes. The suspects in that case were armed with AK-47s, believed to be holding as many as five hostages, including women and children, and one is believed to be Amedy Coulibaly, the same person suspected of shooting Paris Police Officer Clarissa Jean-Philippe on Thursday as she conducted a routine traffic accident.
Police identified Hayat Boumeddiene as a second suspect in the hostage situation at the kosher grocery store.
The fresh situation is the third shooting to rock the French capital in three days, and may be related to Wednesday's massacre, in which 12 people were killed in an attack on the satirical weekly Charlie Hebdo, sources said.