Wintry mix for the Midwest; high wind warning across the Plains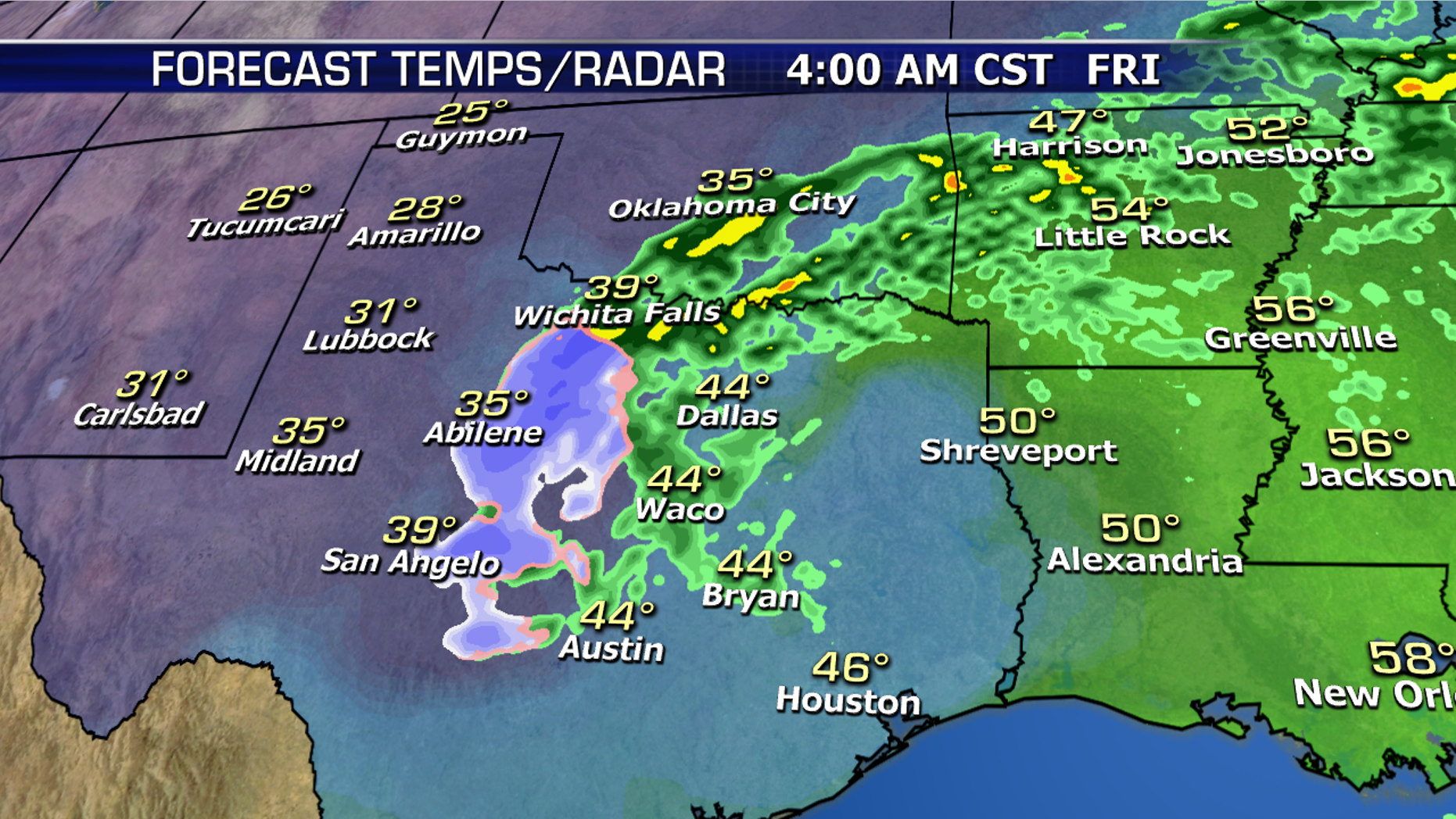 A light wintry mix of snow and rain will move into the Midwest today, while heavy rain, wind and brief snow will spread across the Southern Plains and South through tonight.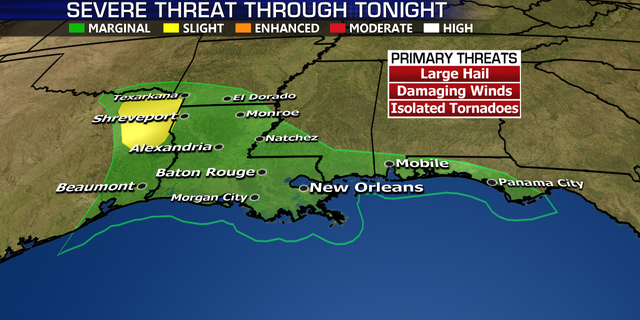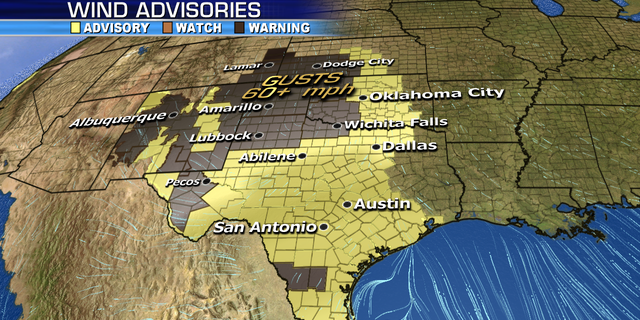 High wind warnings are in effect across the Central and Southern Plains, where gusts over 60 mph are likely. As temperatures drop across central Texas tonight, a brief burst of snow will likely occur from Abilene to Brownwood, Texas, where 1-4" accumulation is possible. Isolated strong storms are also possible across far eastern Texas and the Deep South today.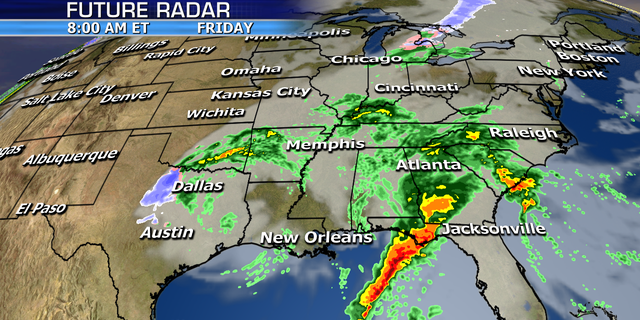 On Friday as this system moves eastward, even heavier rain may cause flooding across the Southeast.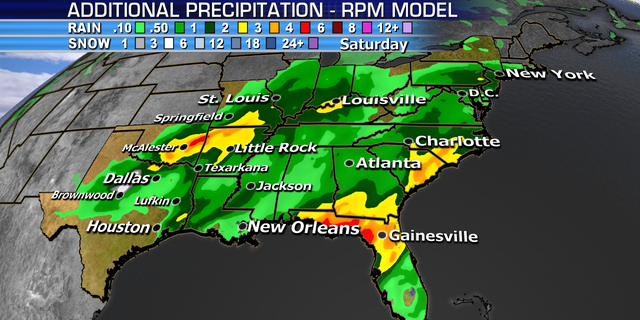 The Northwest will remain unsettled with snow, rain and freezing rain into the weekend as systems continue moving onshore from the Pacific.