Tropical Storm Michael moves into the Gulf of Mexico today
Tropical Storm Michael is almost a hurricane and will move into the Gulf of Mexico today.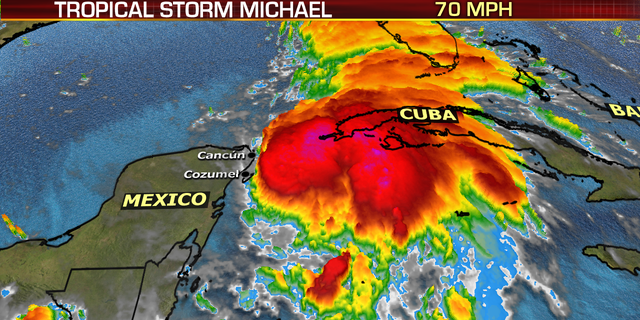 Michael will encounter a more favorable environment for strengthening in the next few days and the official forecast has the storm at Cat 2 strength before making landfall Wednesday across the Florida Panhandle.  Tropical storm and hurricane advisories have been issued for the Central Gulf Coast and Florida Panhandle.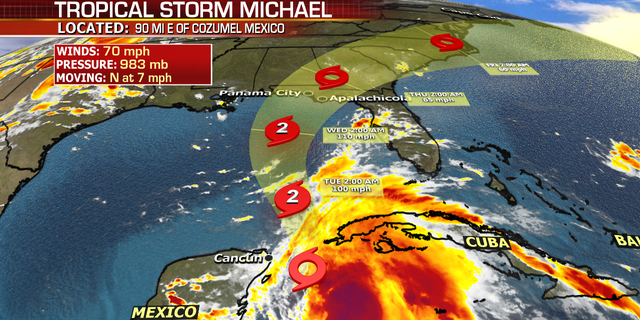 We will continue to monitor the storm over the next few days, but residents along the eastern Gulf will need to be informed on the latest forecasts.
Heavy rain and storms continue across a large portion of the Plains and Midwest through Tuesday.  Damaging winds and flash flooding are the primary risks, but large hail and a few tornadoes are possible.