Threat of damaging winds, isolated tornadoes across the Carolinas
The system that brought hundreds of reports of severe weather this week including tornadoes is still on the move with widespread showers and storms over the East Coast today.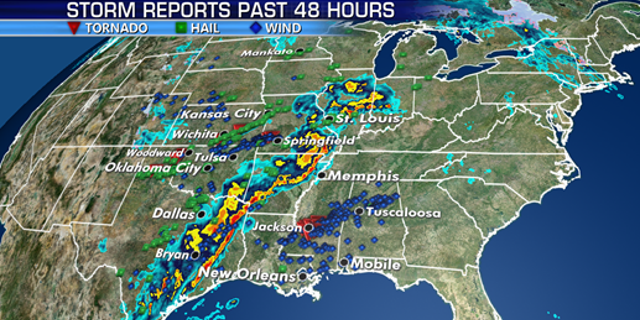 The greatest threat for severe weather with damaging winds and isolated tornadoes will be across the Carolinas and southern Mid Atlantic.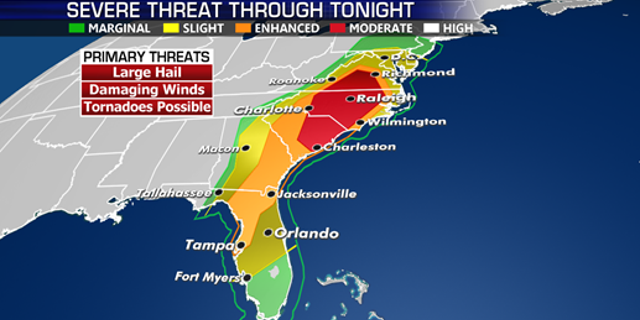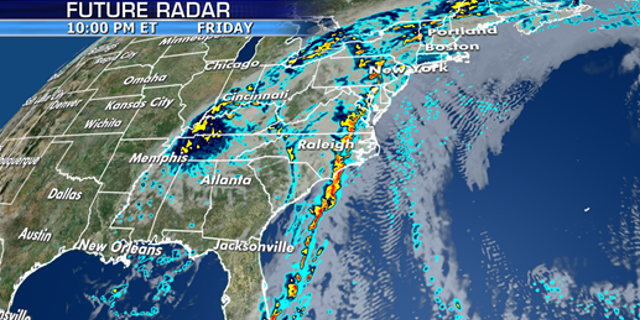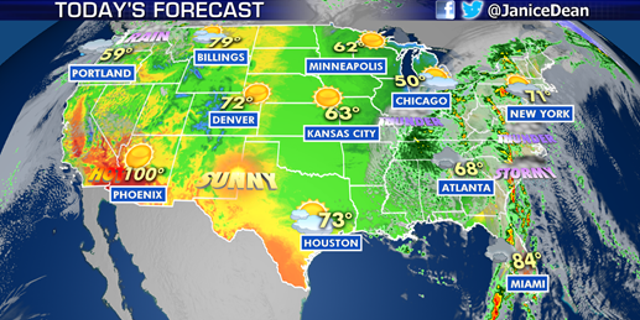 The system will move offshore tomorrow with a quieter forecast for eastern Sunday. Meanwhile, record to near-record warmth will be the story over parts of the west today and Saturday.