Snow and rain move into Northeast; dangerous arctic blast moves into Midwest
Snow and rain move into the Northeast today through Wednesday morning.  Snow will accumulate across the interior, while mostly rain will fall near the coast. 4-8" of snow is possible across the interior where winter storm warnings are posted.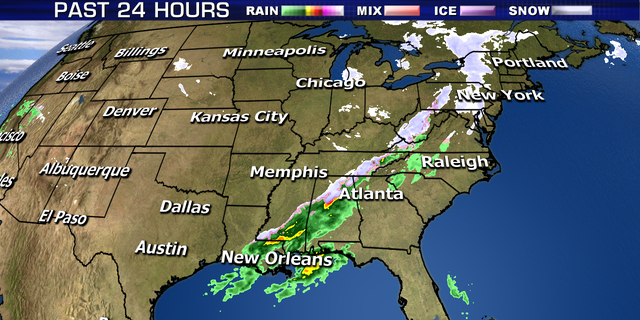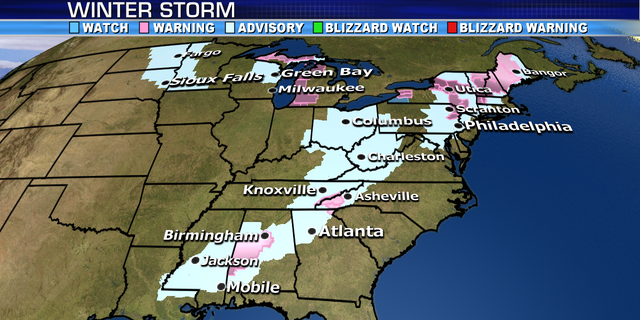 An extremely potent and dangerous arctic blast moves into the Midwest and Great Lakes beginning tonight, with the worst temperatures and wind lasting through Thursday morning.  Not only will areas see their coldest air temperatures since the mid-1990s, but wind chills will be -20 to -65.  The air mass will begin moderating late Thursday into Friday.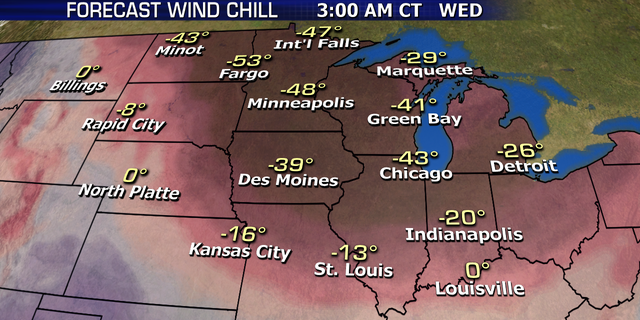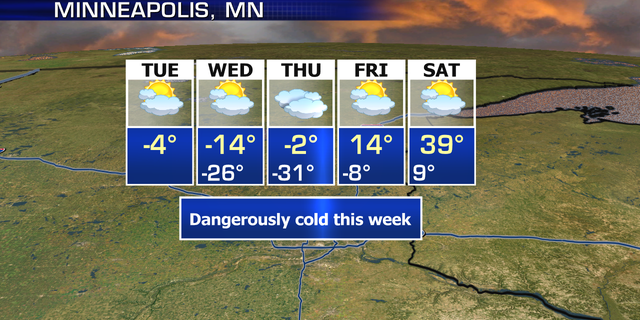 While not nearly as extreme as the Midwest, the Northeast and Mid-Atlantic will also see frigid air move into the region late Wednesday through Friday, with wind chills making it feel even colder.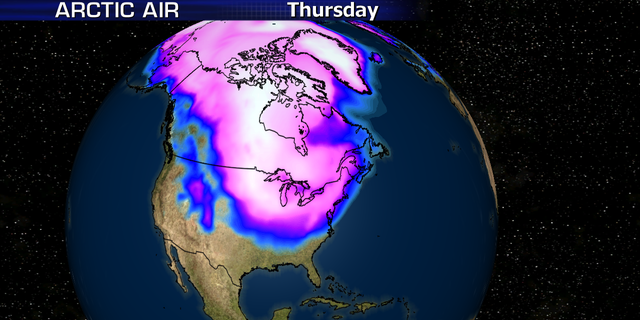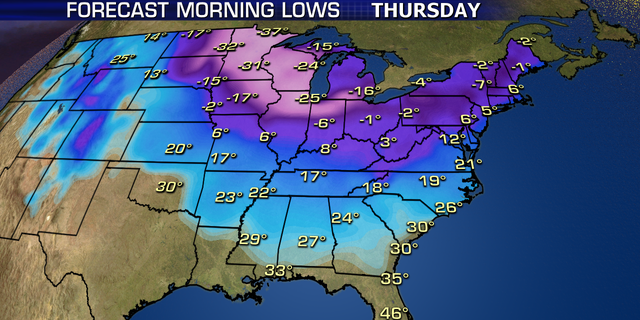 Snow is also falling across the South and Southeast this morning, and will continue through the afternoon.  Winter Storm Warnings are posted from central Mississippi through northern Alabama and far northwestern Georgia.  Several inches of snowfall is possible.