Severe storm threat concentrated from Southern Plains to Mississippi River Valley
The threat for severe storms later today will be concentrated from the Southern Plains to the Mississippi River Valley. Thursday scattered strong storms return to portions of the Mid-Atlantic and Northeast.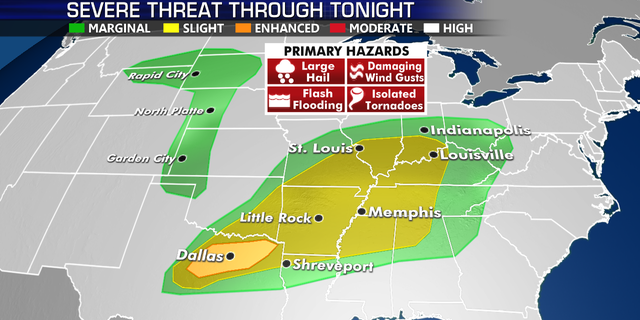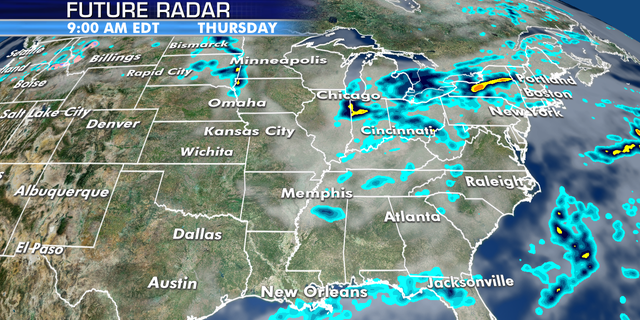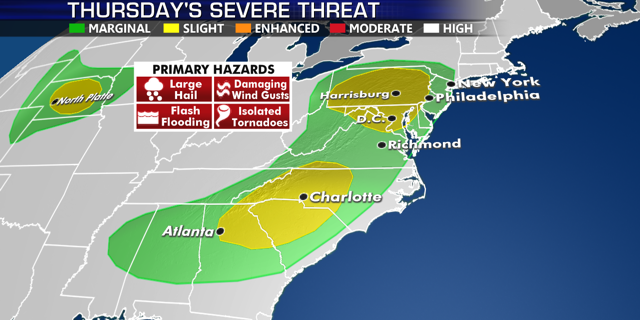 Excessive rainfall with flooding remains possible over the next several days from the Plains and Midwest to the East Coast.