Pacific storm moves over Northern California mountains; Midwest flood zones to remain rain-free
NEWYou can now listen to Fox News articles!
Unsettled weather continues across the West with another Pacific storm moving in brining locally heavy rain, gusty winds,and another round of heavy snow to the Northern California mountains above 5,000 feet.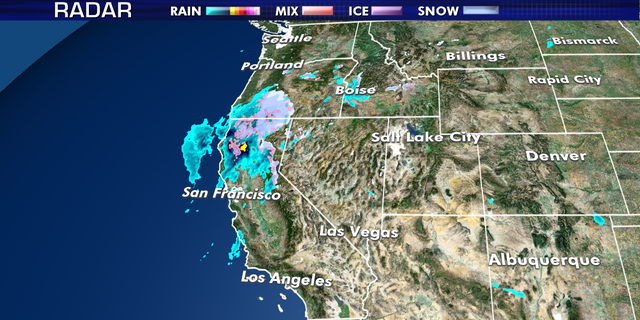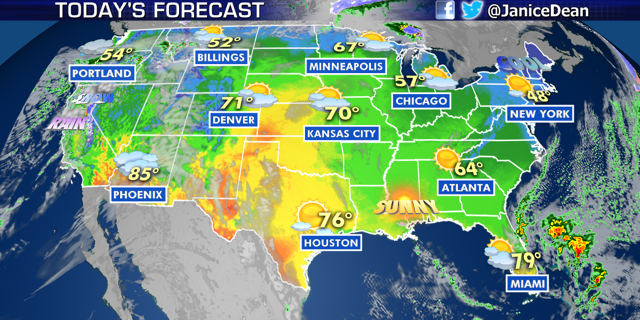 As the storm moves inland, heavy snow will develop in the northern Rockies midweek, then is expected to spread across the Central Rockies and Plains later this week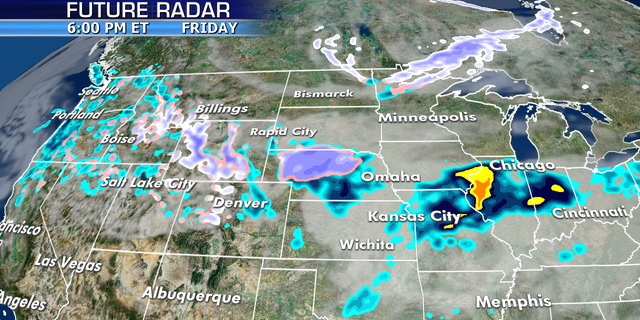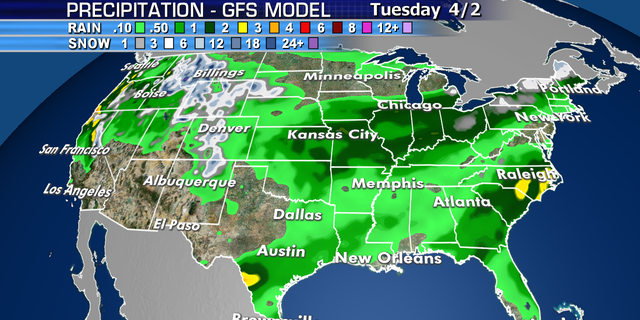 Flood warning areas across the Midwest remain rain-free today, but heavier rain will develop from the Central Plains to the Great Lakes later this week.