At least 23 dead, many injured, in apparent large tornado in Alabama, officials say; fatalities could rise
President Trump late Sunday night asked that those in southeast Alabama that have been affected by a deadly tornado be "careful and safe" after a powerful storm killed at least 23 people and destroyed several homes in the area.
"To the great people of Alabama and surrounding areas: Please be careful and safe. Tornadoes and storms were truly violent and more could be coming. To the families and friends of the victims, and to the injured, God bless you all!" the president tweeted.
More than 20 people have been confirmed dead and several others were reported injured in Lee County. Sheriff Jay Jones told The Associated Press late Sunday that children -- including an 8-year-old girl -- are among the dead and two people are intensive care. He said it's possible the death toll could continue to rise, but authorities are pausing search efforts until Monday morning because conditions are too dangerous in the dark due to massive amounts of debris.
The deaths and injuries occurred in the community of Beauregard in Lee County, an area in the eastern part of the state near the Georgia line, Rita Smith with the Lee County Emergency Management Agency told The Associated Press.
Jones said the apparent twister traveled straight down a key local artery in Beauregard and that the path of damage and destruction appeared at least a half mile wide. He said single-family homes and mobile homes were destroyed. He had told reporters earlier that several people were taken to hospitals, some with "very serious injuries."
"I cannot recall, at least in the last 50 years, and longer than that, a situation where we have had this type, this loss of life that we experienced today," Jones told CBS affiliate WRBL-TV.
Alabama Emergency Management Agency spokesman Gregory Robinson said no deaths have been reported in the state beyond Lee County.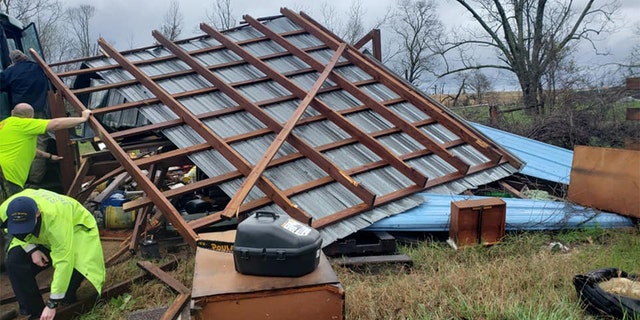 'MAJOR' WINTER STORM TO BRING HEAVY SNOW FROM MIDWEST INTO NORTHEAST
"We've got about 150 first responders out there," Smith told AP by phone earlier. "They are doing a phenomenal job. Sadly, we know that we have two known confirmed fatalities and many, many injuries."
She said multiple homes have been destroyed or damaged in Beauregard, a community about 60 miles east of Montgomery, the state capital.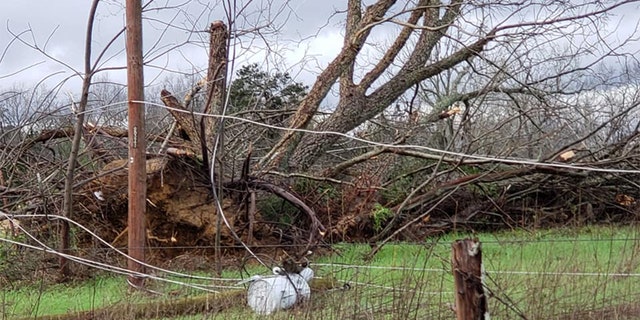 Numerous tornado warnings were posted across parts of Alabama, Georgia, Florida and South Carolina on Sunday afternoon as the powerful storm system raced across the region.
Weather officials said they confirmed other tornadoes around the region by radar alone and would send teams out early Monday to assess the situation involving those and others.
The threat of severe weather was expected to continue into the late-night hours. A tornado watch was in effect for much of eastern Georgia, including Athens, Augusta and Savannah. The tornado watch also covered a large area of South Carolina, including the cities of Charleston and Columbia.
Meteorologist Meredith Wyatt with the Birmingham, Alabama, office of the National Weather Service said radar and video evidence showed what looked like a large tornado crossing the area near Beauregard shortly after 2 p.m. Sunday.
CLICK HERE TO GET THE FOX NEWS APP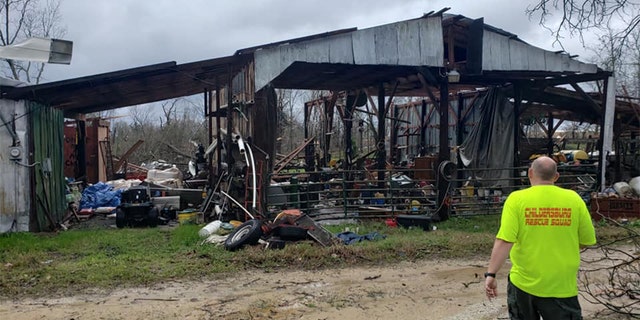 The Weather Channel reported that nearly 26,000 customers were without power in Georgia early Sunday evening; another 16,500 had no electricity in Alabama.
Fox News' Bradford Betz and The Associated Press contributed to this report.