Midwest, Great Lakes settle into deep Arctic blast
A few brief snow squalls will move across the Northeast and New England today as much colder air pushes into the region.  Lake effect snow may also be heavy downwind of the Great Lakes.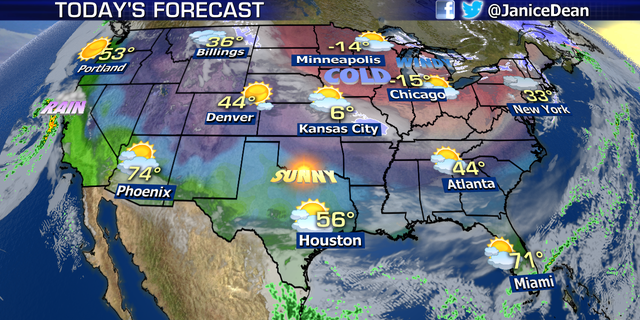 The Midwest and Great Lakes are well into this Arctic blast, with dangerously low wind chills widespread across the region this morning.  Air temperatures are well below zero, in the -10s to -30s for many.  Wind chills of -20 to -65 will continue through early Thursday.  Temperatures Friday and Saturday will moderate dramatically.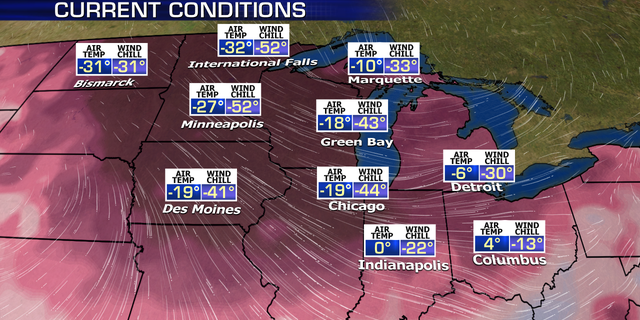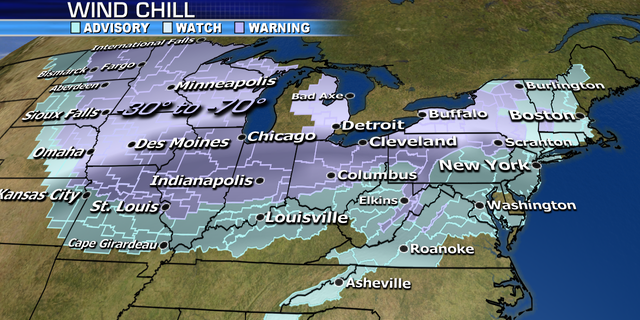 Temperatures across the Northeast and Mid-Atlantic won't be as cold as the Midwest, but tonight through Thursday will turn colder and windy across the region, causing subzero wind chills.