It's still far out, but forecasters say smaller nor'easter may hit East Coast late next week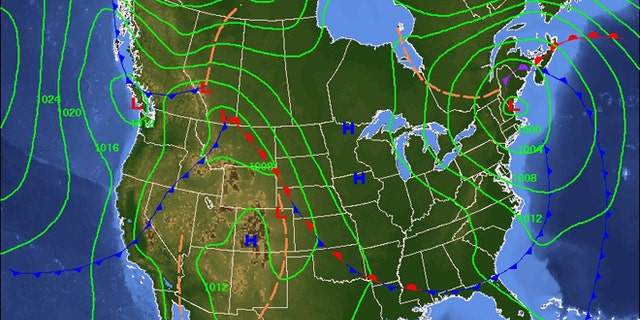 NEWYou can now listen to Fox News articles!
WASHINGTON – Forecasters say another messy — and wintry — storm may cause post-Election Day problems for an already weather weary East Coast.
But meteorologists add that it's six days out, so that's rather early to get too worried. The forecast could change before it hits late next week.
The National Weather Service's forecast center that watches winter storms put out a long-range notice Thursday, saying bluntly that a nor'easter is possible for the mid-Atlantic and New England.
Forecaster Bruce Sullivan says it wouldn't be as bad as Superstorm Sandy and isn't tropical. But it could include snow in interior New England and New York, beach erosion and high winds for areas hit by Sandy, and moderate or heavier rainfall.