Flash floods, thunderstorms poised to hit Midwest
Severe thunderstorms and flash floods warnings remain in effect throughout the Midwest on Tuesday after a series of tornadoes ripped through the southern plains on Monday, damaging buildings and producing heavy rains.
The National Weather Service warned of the possibility of "a couple of twisters" in parts of four states that were slammed with tornadoes.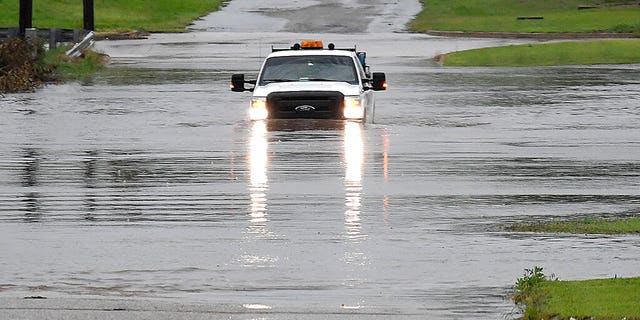 High winds were still in effect in parts of Oklahoma, with winds reaching 74 mph, while thunderstorms are expected hit parts of Missippi, Arkansas, Louisiana, and Texas, according to the weather service.
Meanwhile, ongoing heavy rain throughout West Texas, parts of Oklahoma, Kansas, and Missouri has prompted numerous flash flood warnings. Multiple homes and businesses in those areas were flooded overnight, according to the Weather Channel.
The station reported that heavy rain and severe storms could hit areas from the Texas Panhandle into western Oklahoma, northern Missouri, and southern Iowa by Wednesday.
CLICK HERE TO GET THE FOX NEWS APP
Another set of storms are forecasted to hit the Plains later in the week before moving on to the Rockies. The northeast may also get severe wind and large hail by the end of the week, the report said.
The Associated Press contributed to this report.