Fire conditions elevated across Northern California; wintry system moves through the Plains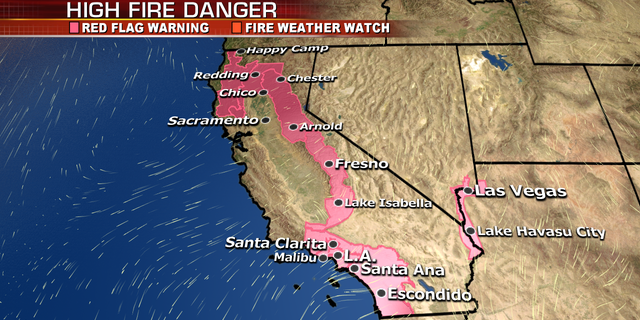 Red flag warnings remain in effect across both Northern and Southern California as very low humidity and gusty winds continue to begin the week. Fire conditions are elevated today and Tuesday across Northern California, but the situation remains critical across Southern California through tomorrow, where wind gusts to 70mph remain possible. Overall wind conditions will improve Wednesday.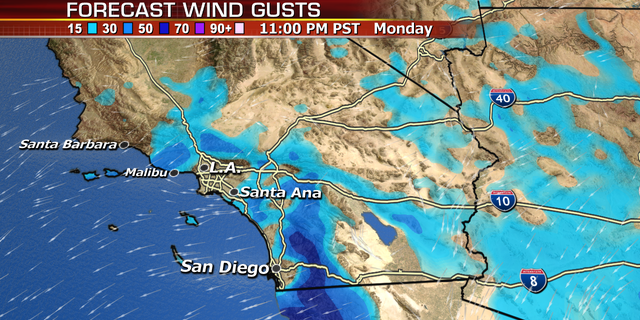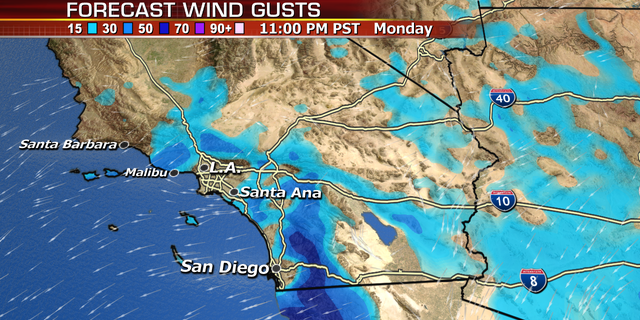 Winter Storm Warnings and Advisories remain in effect across the Southern Rockies into the Southern and Central Plains as a wintry system moves through the region.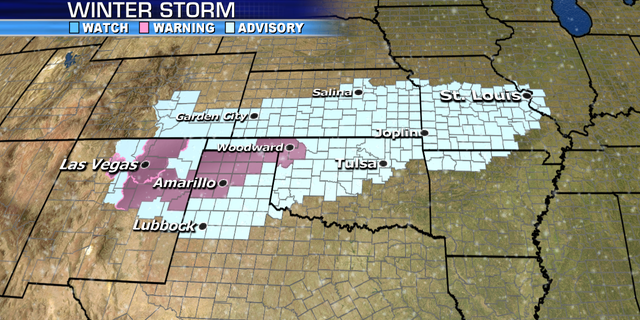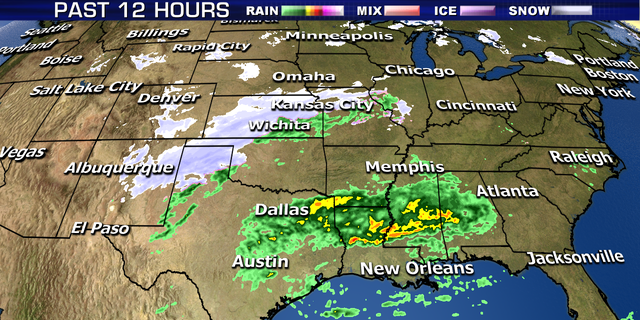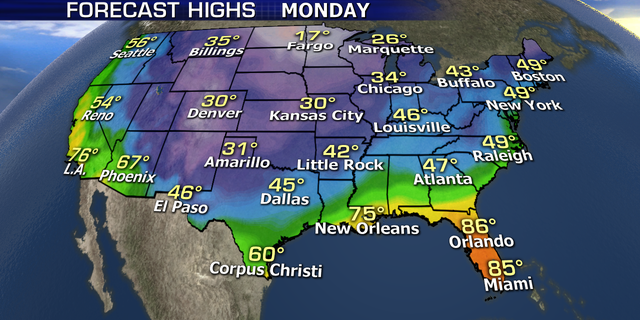 Severe storms are possible today across the central Gulf Coast and Southeast. Hail, damaging winds, flash flooding, and a few tornadoes are possible.