Yale drops case against dishwasher who broke 'racist' stained-glass window
Yale University will not press charges or seek restitution against an African-American dishwasher who last month smashed a stained-glass window at the university because it depicted what he considered a racist scene.
Corey Menafee admitted he took a broom handle to the glass panel, which was in the Ivy League school's Calhoun residential college dining hall, because it depicted slaves carrying bales of cotton.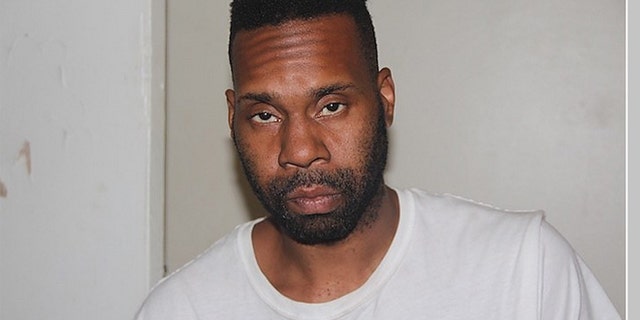 The school issued a statement Tuesday saying it did not want to pursue his prosecution and is not seeking any restitution.
State prosecutors plan to meet with lawyers for the school and Menafee and will have the final say as to whether to pursue the criminal case.
Menafee, who faced a felony criminal mischief charge, told the New Haven Independent he was angered by the "racist, very degrading" image.
"I took a broomstick, and it was kind of high, and I climbed up and reached up and broke it," he told the newspaper. "It's 2016, I shouldn't have to come to work and see things like that.
"I just said, 'That thing's coming down today. I'm tired of it,'" he added. "I put myself in a position to do it, and did it."
New Haven police arrested Menafee, 38, after the June 13 incident.
Last week, Yale official Julia Adams said a set of remaining stained-glass panels depicting various moments from the life of building namesake John C. Calhoun, a onetime U.S. vice president and defender of states' rights, which included slavery, would be removed from the college common room.
Calhoun's tainted legacy prompted a petition last summer to change the name of the building, but in April, Yale President Peter Salovey announced the school will keep the name.
Adams said the decision to take down the other windows followed a study by Yale's Committee on Art in Public Spaces that was prompted by Menafee's action. Although the decision might be seen as affirming Menafee's act, Yale spokeswoman Eileen O'Connor told the Independent that breaking the glass put others in danger.
"An incident occurred at Calhoun College, a residential college on the campus of Yale University, in which a stained glass window was broken by an employee of Yale, resulting in glass falling onto the street and onto a passerby, endangering [her] safety," O'Connor said. "The employee apologized for his actions and subsequently resigned from the University. The University will not advocate that the employee be prosecuted in connection with this incident and is not seeking restitution."
Menafee, who had worked at Yale since 2007, said he regretted breaking the window.
"It could be termed as civil disobedience," Menafee told the Independent. "But there's always better ways of doing things like that than just destroying things. It wasn't my property, and I had no right to do it."