Wristband fundraiser for wounded Missouri officer picks up steam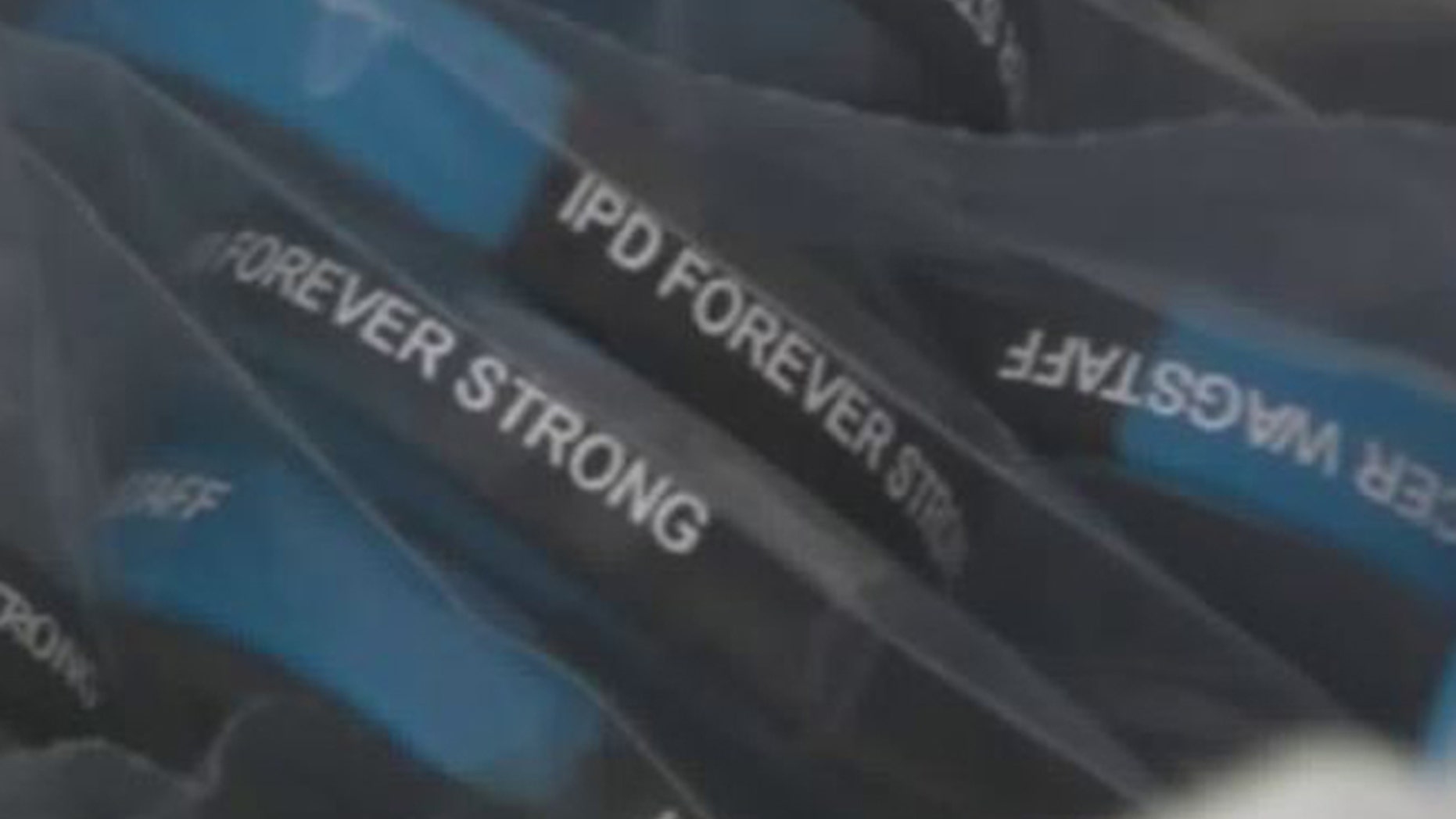 A woman in Missouri has received hundreds of requests for wristbands she made in support of Independence Officer Tom Wagstaff, who was critically injured while responding to a home invasion on March 29.
FLORIDA POLICE OFFICER ATTACKED AT JEWELRY STORE
Some of the wristbands read "We Bleed Blue For Officer Wagstaff." More than $1,200 has been raised so far for his family.
"If one goes down, we all come together and help out," Heather Parsons, who bought four wristbands on Wednesday, told Fox 4.
EAST TEXAS MAN ALLEGEDLY STEALS AMBULANCE, LEADS POLICE ON CHASE
The organizer, who has never met Wagstaff, said the effort has gone beyond the local law enforcement community.
"I've just gotten hundreds of requests on Facebook and hundreds of emails, from all across the country," Barbara Wiseman, the organizer, told Fox 4.
Wiseman told Fox 4 her idea was simply a way for her family and the community to raise money for Wagstaff's family, and 100 percent of the proceeds will go to them.
Prosecutors say two suspects, Ronar Santiago-Torres and Joseph Wyatt, broke into the home to gain access to a safe. They tried to escape and Wagstaff was shot in the ensuing confrontation.
The judge entered a not guilty plea for them during a Friday hearing; both are being held on $500,000 bail.