World Series trophy damaged at Boston parade by beer can
In the heat of Boston's celebrations following the Red Sox's World Series win Sunday, a prized trophy was damaged — possibly because a man threw a beer can at it.
Patrick Connolly, 19, was charged with disorderly conduct and assault and battery with a dangerous weapon after police saw him "throw an unopened can of beer at one of the Duck Boats, striking an adult male party on board," Boston Police said in a news release.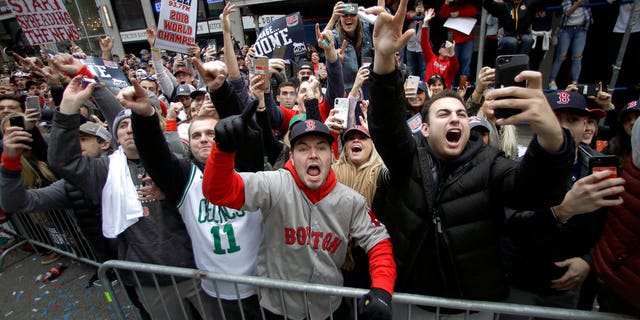 The department didn't identify the man who was allegedly struck while aboard one of the amphibious duck boats carrying players and their families, but The Boston Globe reported that the beer can hit Alex Cora — the Red Sox's manager — during the parade. He was not seriously injured.
RED SOX DEBATE WHETHER TO VISIT WHITE HOUSE AFTER WORLD SERIES WIN
A World Series trophy, meanwhile, was also hit during the parade. Photos of the trophy show the flags displayed on the prize to be slightly bent.
A Red Sox spokesperson told the newspaper the prize sustained "minimal damage that's easily repaired. Not a big deal."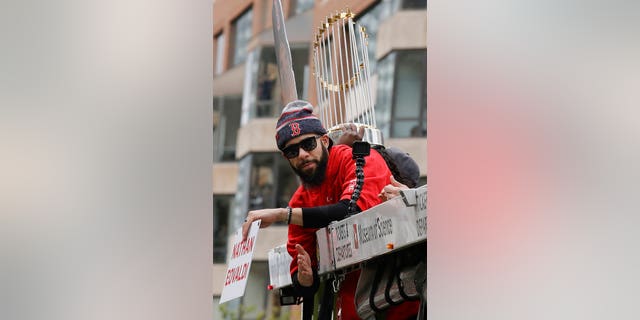 The Red Sox beat the Los Angeles Dodgers Sunday night 5-1, marking their fourth championship title in 15 years and ninth in franchise history.
The Associated Press contributed to this report.