Woman suffers severe burns in 'caustic chemical' attack; suspect flees, police say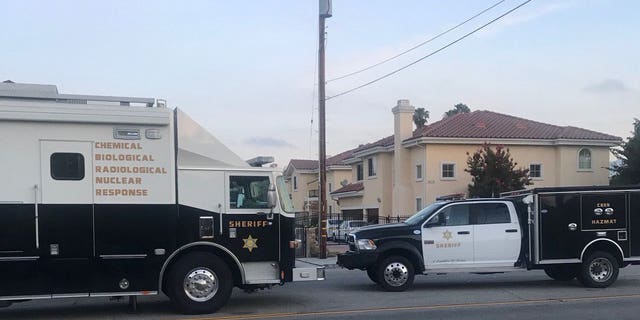 A Southern California woman was in critical condition Saturday after suffering severe burns when a suspect doused her with an "unknown type of caustic chemical," authorities said.
Police in El Monte, about 13 miles east of downtown Los Angeles, said they responded to a call around 1 a.m. of a woman screaming in the 3600 block of Durfee Road.
Police found the woman in a common driveway area with severe burns on her face and body, the San Gabriel Valley Tribune reported.
Los Angeles County firefighters transferred the woman to a local hospital where she was being treated.
The suspect fled the scene in an unknown vehicle before authorities arrived.
Police have not uncovered a motive. No other details were provided.
The Associated Press contributed to this report.