Woman jumps to her death after running over husband, 2 others outside courthouse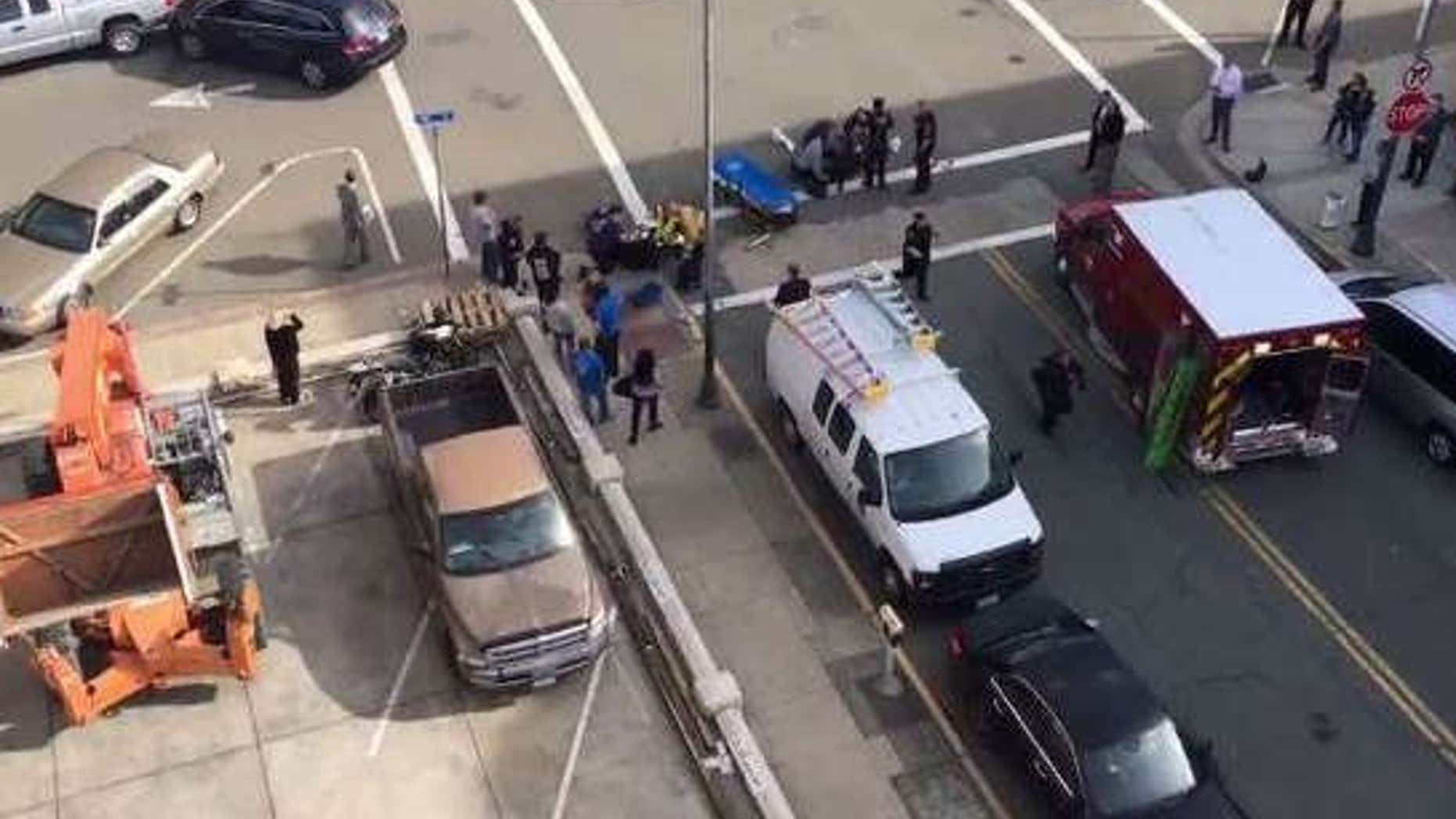 A Northern California woman jumped to hear death Monday after plowing into her estranged husband and two of his friends as they crossed an intersection outside a courthouse.
According to KTVU, the woman had been in family court with her estranged husband in Martinez. Surveillance cameras show that she left the building moved her car and put it into a position to hit the man and his friends when they crossed the street.
The driver collided with two men and a woman and police said the driver made an effort to hit the woman twice. According to CBS San Francisco, bystanders tried to break the car's windows in an attempt to stop the woman from leaving the scene.
The driver then sped off and about 20 minutes later the car was stopped on the Benica-Martinez Bridge, about three miles from the site of the hit-and-run.
Martinez police said the 60-year-old woman plunged more than 100 feet to her death. Authorities believe she might have tried to drive her car off the bridge before parking and eventually jumping to her death.
"I heard a big noise and right away I ran over," construction worker Sergio Margarito told the station. He captured some of the action on cellphone video.
A bailiff in the court room told the station that there were no outbursts in the courtroom and there were no indications that it would've turned violent once all parties stepped outside.
The driver has yet to be identified. CBS San Francisco reported that the name is being withheld until the coroner's office can positively identify the body.
The other three victims escaped with moderate injuries.