Wisconsin couple kept their children in makeshift cages, police say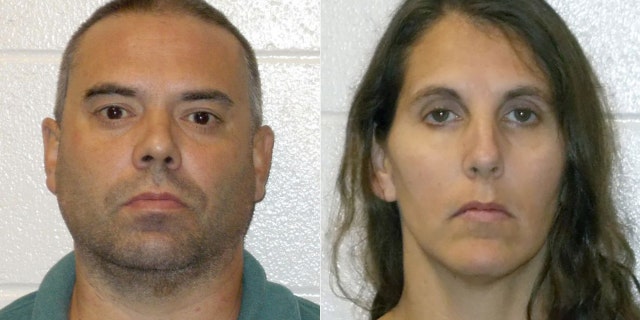 A Wisconsin couple was arrested last Friday for allegedly keeping children in makeshift cages in their home, police said.
Police arrested Travis Lanier Headrick, 46, and Amy Michele Headrick, 39, after receiving evidence that the couple was keeping their children in cages. On Monday they were charged with reckless endangerment, child neglect and false imprisonment, Monroe County authorities said.
Authorities found the couple kept their five children – four adopted and one biological – in the makeshift cages, including a so-called horse trough, in their Melvina home. Amy Headrick told police that her kids' sleeping arrangement was closer to a "glorified crib," according to the New York Daily News.
Amy Headrick admitted to investigators cages were "zip-tied shut," the Daily News reported, citing a police complaint. She reportedly described the trough as a "washable membrane."
"I didn't want to put him in a bathtub and make him sleep in the bathroom, so I thought this was something I could wash and take out for him," she told authorities, adding that the child nearly fell out of a two-story window.
She described instances where one child would choke the other and defend the cages as protection for the kids.
"At night when I am sleeping at 10, I don't know what's going on," she told officials. "I don't want them choking each other. So I just make sure they're safe. I'm not tying them up. I'm not beating them, I don't even spank them."
The children's ages were not revealed.
A witness told authorities the children were being abused and that one child was being held under a faucet while scalding hot or freezing water poured out, according to WEAU-TV. The witness also reportedly said the four adopted children ate the same things everyday: a bologna and cheese sandwich.
The couple was being held on $20,000 bond and are due in court on Sept. 6.
The Associated Press contributed to this report.