Wisconsin Attorney Accused of 'Sexting' Goes on Leave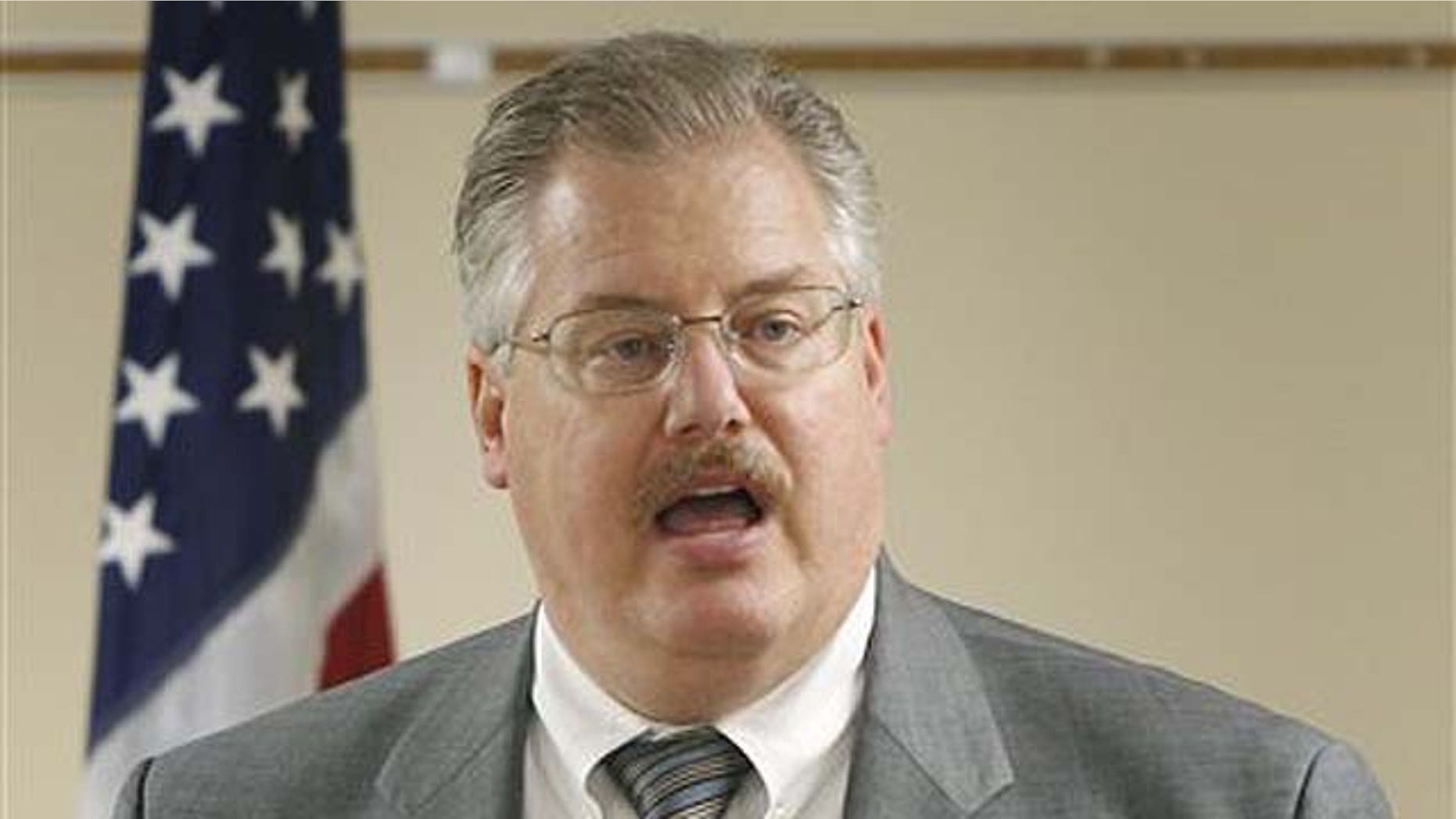 A prosecutor caught sending racy text messages to a domestic abuse victim went on medical leave Monday and hired an attorney who argues the matter should not cost him his job.
The announcement that Calumet County District Attorney Ken Kratz is on indefinite medical leave comes after he announced Friday he would get therapy but take time off only as the court calendar would allow. He did not specify why he was on medical leave.
Kratz acknowledged last week he sent 30 text messages in three days trying to start an affair with a domestic abuse victim half his age while he was prosecuting her ex-boyfriend. In them, he asked whether she was "the kind of girl that likes secret contact with an older married elected DA" and called her a "tall, young, hot nymph."
Kratz, who has been in his position since 1992, has rejected calls from state lawmakers, a coalition of advocates for crime victims, his peers and state newspapers to resign from his $105,000 per-year job. He is not up for re-election until November 2012.
Attorney Robert J. Craanen told The Associated Press Monday he was hired to defend Kratz from any attempts to remove him from office. Craanen said he would argue that other district attorneys have committed more serious misconduct related to withholding evidence and kept their jobs.
Gov. Jim Doyle planned to meet with Attorney General J.B. Van Hollen on Monday afternoon to discuss Kratz, a Van Hollen spokesman said. Doyle said last week he was considering all options against Kratz, including removing him from office for cause.