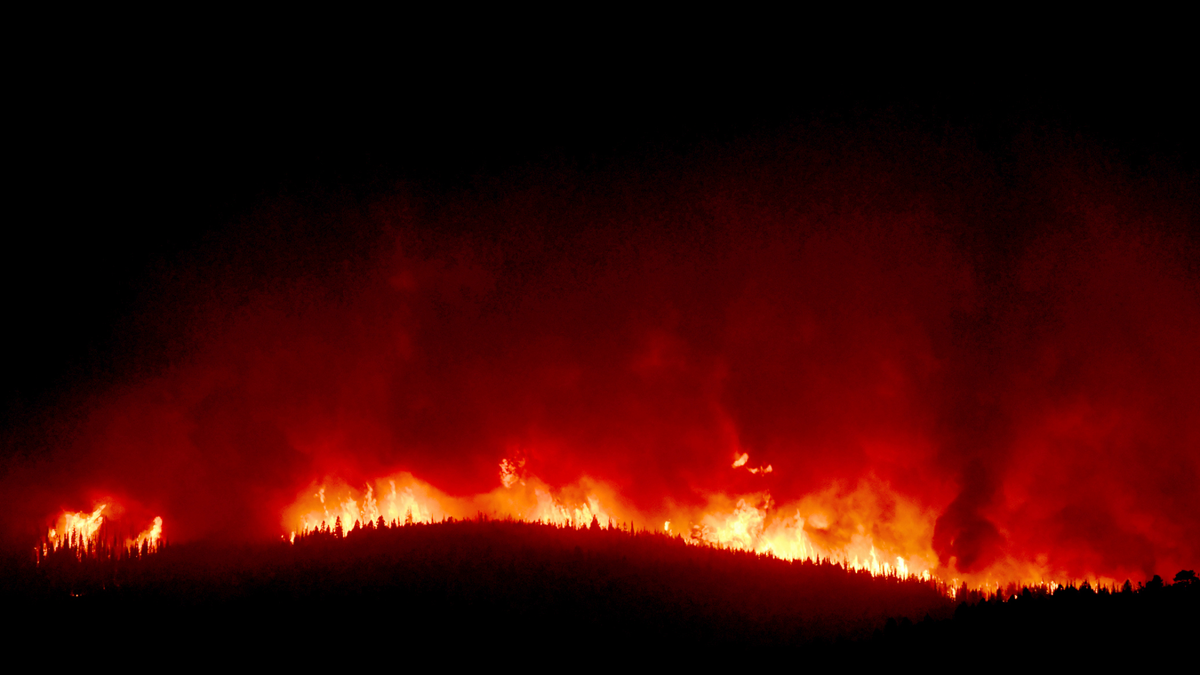 HELENA, Mont. – A month-old wildfire flared up in western Montana, forcing the evacuation of hundreds more homes and devouring another large chunk of forest as the drought-stricken state struggles with one of its worst wildfire seasons in years.
Fires burning across the west include one threatening 400 homes near an Oregon town within the path of Monday's total solar eclipse and another near Yosemite National Park.
The glow from the flare-up Wednesday night and early Thursday near the community of Lolo in western Montana was visible from the airport in Missoula, about 20 miles north of the blaze, said fire information officer Jordan Koppen.
Just over 500 homes had been evacuated by Thursday morning, but additional evacuations were ordered in Missoula and Ravalli counties at noon. Officials did not know how many homes the mid-day evacuation order affected.
Ravalli County deputies were going door-to-door and asking people to leave on Thursday afternoon, Sheriff Steve Holton told KGVO-AM.
Hundreds of other residents in areas along U.S. Highway 93 and U.S. Highway 12 had been warned to prepare for evacuation.
The Lolo Peak Fire has burned 23.5 square miles (61 square kilometers) of timber. No homes have been reported burned. A Hot Shot firefighter working on the fire — 29-year-old Brent Witham of California — died on Aug. 2 when he was hit by a falling tree.
A report released Thursday shows drought across the entire state of Montana, with two-thirds of the state in "severe" drought conditions — or worse. Drought conditions in an area around Fort Peck Reservoir of northeastern Montana are rated as exceptional, with crops and livestock languishing under parched conditions.
The 13 largest active fires in Montana have burned nearly 182 square miles (471 square kilometers) of land.
Elsewhere, a fire that started last week near Sisters, Oregon, expanded Wednesday to more than 5 square miles (13 square kilometers) and led officials to issue evacuation warnings.
Gov. Kate Brown invoked the Emergency Conflagration Act so the Oregon fire marshal can mobilize resources from around the state to protect homes.
"State agencies are already working around the clock and across the state, and as we get closer to the total solar eclipse, we'll need all resources available to keep communities, visitors, and property safe," Brown said in a statement.
In California, crews fighting a fire in Yosemite National Park are trying to guide the flames away from the small town of Wawona and into the wilderness. The fire has closed campgrounds and trails in the park but authorities have not ordered anyone to leave. No structures have been damaged.
A fire in Glacier National Park in Montana has closed a trail that provides access to a popular backcountry chalet. The Sperry Chalet has been closed for the season.