White supremacist found guilty in beating of black man in Charlottesville protest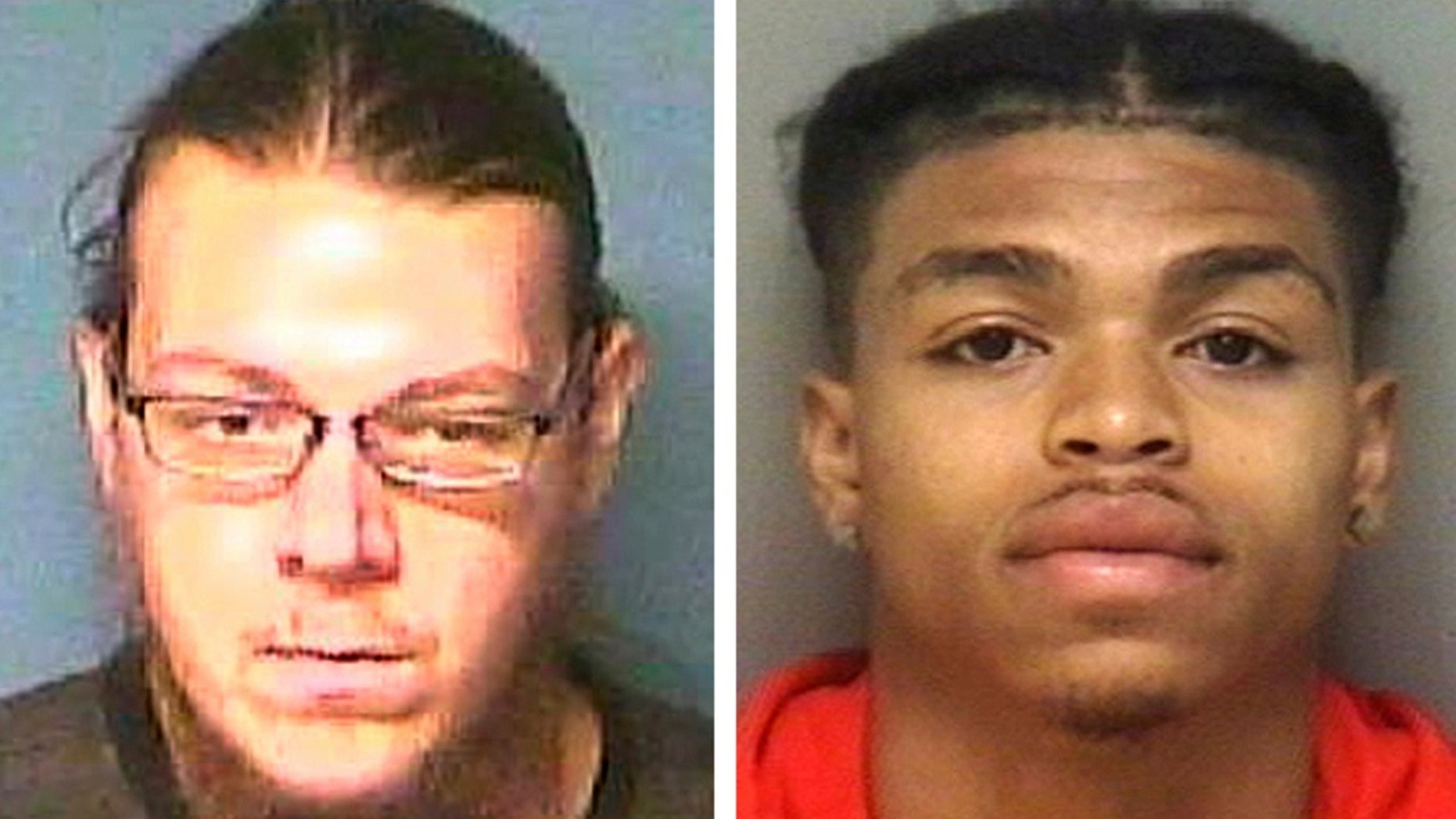 A white Arkansas man has been found guilty Tuesday of malicious wounding in the beating of a black man during a violent white nationalist rally in Charlottesville, Va., last year.
Jacob Scott Goodwin, 23, reportedly wore a military tactical helmet and brandished a large shield during the Aug. 12 attack inside a parking garage against DeAndre Harris, 20, The Washington Post reported.
Harris, a former special education instructional assistant, reportedly suffered a spinal injury, a broken arm and head lacerations that required eight staples after the assault.
Harris was charged then acquitted in March of misdemeanor assault and battery against one of the white supremacists involved in the altercation, the report said.
Goodwin was convicted by a jury of nine women and three men, who recommended a sentence of 10 years, with the option of suspending some time and a $20,000 fine, The Post reported.
Online footage of the beating helped tracked down the alleged perpetrators' identities, including Goodwin, who was arrested two months after the rally, the newspaper reported. Goodwin claimed self-defense.
"I thought he was a hostile . . .  to be honest, I was terrified," Goodwin said, according to The Post. "I'd probably perish or be sent to the hospital and be terribly hurt."
Prosecutors said it was Goodwin who wanted to fight.
"He was outfitted for battle," a prosecutor told the jury. "He's got large goggles, boots. He's got a full body shield."
Goodwin will be sentenced in August.
Three other men were arrested in the beating.
The "Unite the Right" rally last year was held to protest the removal of a statue of Confederate Gen. Robert E. Lee from a city park. The rally made headlines after counterprotester, Heather Heyer, 32, died when a self-professed neo-Nazi drove into a crowd.
The Associated Press contributed to this report.