Washington Wildfire 50 Percent Contained, Officials Say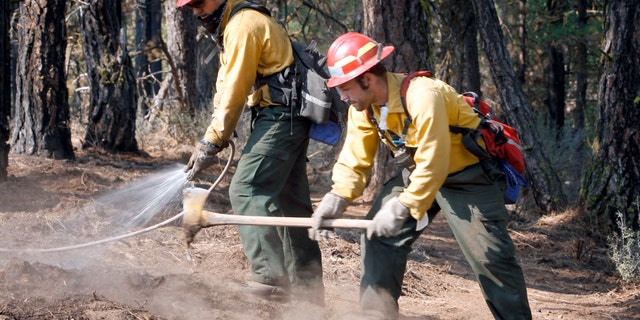 GOLDENDALE, Wash. -- Eighteen homes have been confirmed burned and six more possible residences have been destroyed, but firefighters think the danger from a wildfire in south central Washington is waning.
Fire officials say that at day's end Sunday, the fire near Satus Pass was 50 percent contained, and did not grow significantly in the past day, despite the dry and hot weather in the region.
The blaze -- dubbed the Monastery fire -- has charred more than 4,200 acres through more than six square miles about 20 miles north of the Columbia River northeast of Goldendale. More than 100 structures have been burnt, including 18 homes, 6 possible homes, four cabins, 53 outbuildings and 23 unknown.
The fire started Wednesday along U.S. Highway 97 near a Greek Orthodox monastery. From there, it burned southeast of the highway through steep forested canyons and flat areas with dry grasses and thick stands of Ponderosa pines.
The fire remained under investigation, but it was believed to be human-caused.