Warrant issued for black man beaten during Charlottesville rally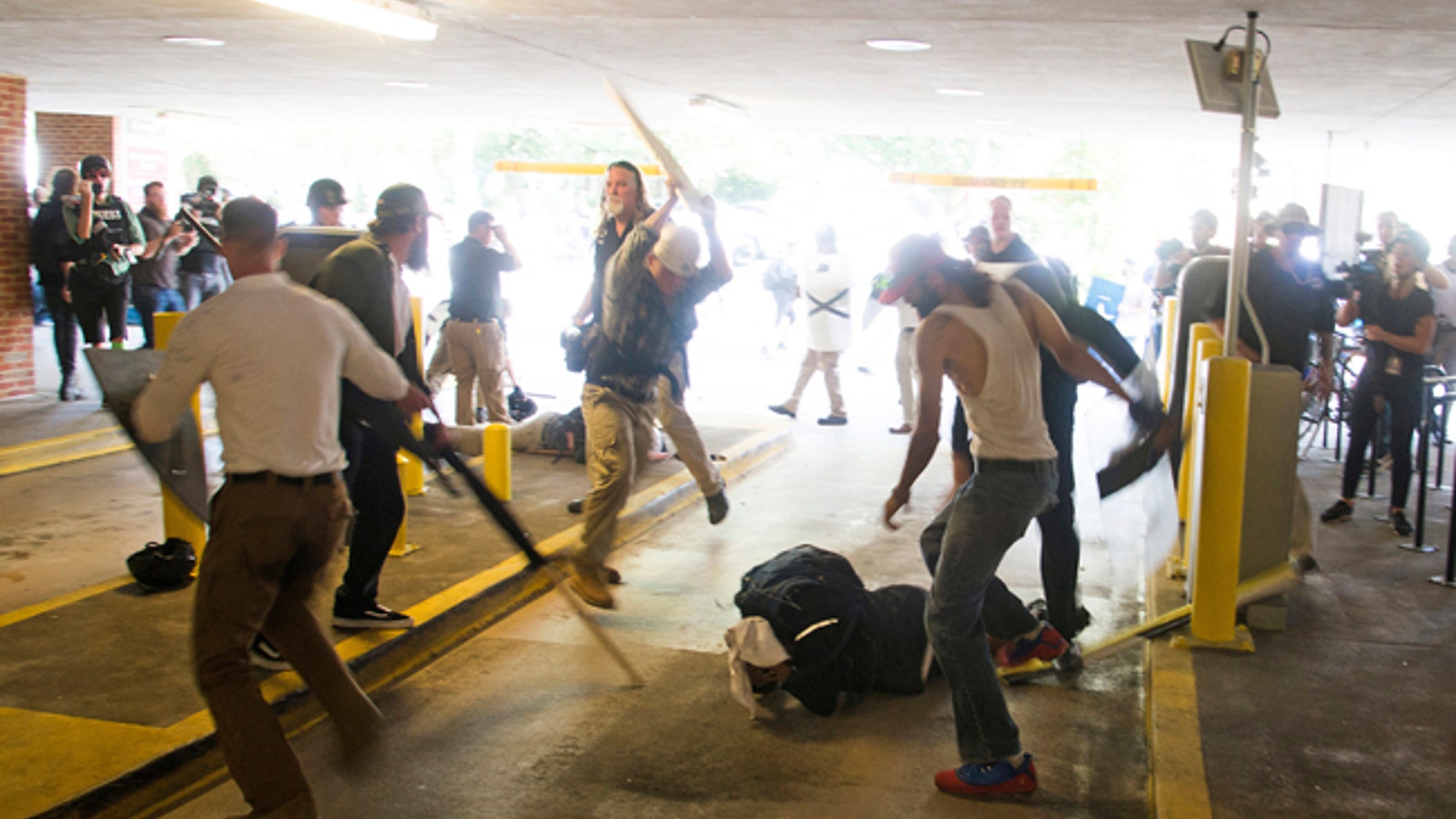 Authorities have issued an arrest warrant for a black man who was beaten bloody during the violent aftermath of a white supremacist rally in Charlottesville, Va.
DeAndre Shakur Harris, 20, is accused of assaulting a person in a parking garage during the Aug. 12 "Unite the Right" rally. Investigators say Harris was surrounded by a group of people and beaten in response to his alleged attack.
News photos of Harris being beaten in the garage flashed around the world. According to the Daily Progress newspaper, Harris said he suffered a concussion, a broken bone in his forearm and a cut on his scalp that required eight stitches to close.
Two people are in custody in connection with the assault on Harris. Alex Michael Ramos, 33, of Jackson, Ga., has been charged with felonious assault. Daniel Patrick Borden, 18, of Mason, Ohio, was charged with malicious wounding. Both men have been denied bond and are awaiting trial.
The rally is blamed for the death of a woman who was killed when a car was driven into a crowd of counter-protesters. Two Virginia state troopers were killed in a helicopter crash while returning from policing the demonstrations.