Wal-Mart files legal complaint against growing protests ahead of Black Friday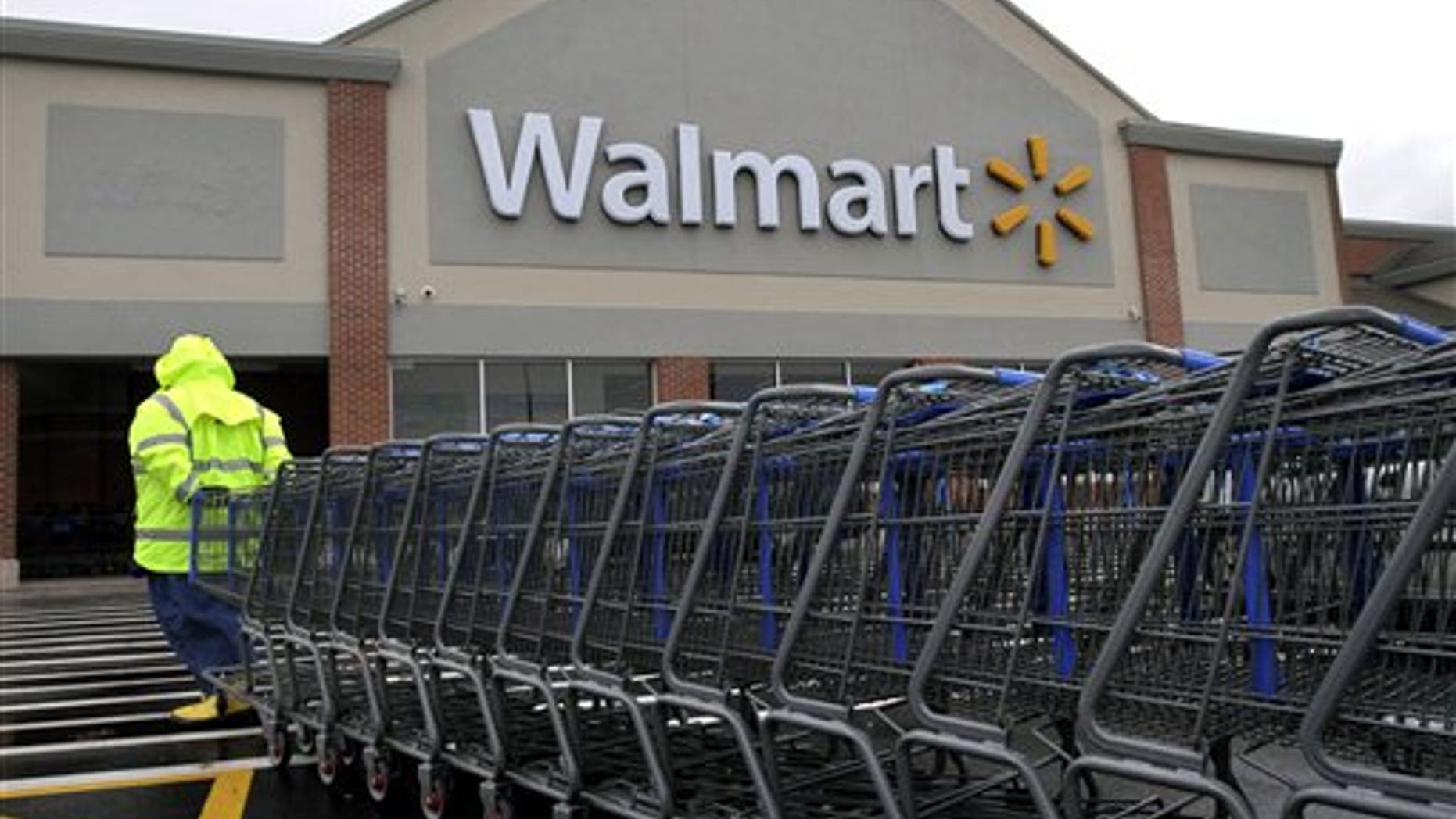 Wal-Mart is taking legal action against its organized labor opponents, filing an unfair labor practice charge over widespread protests at its stores across the country — as well as rallies planned for Black Friday, considered the biggest shopping day of the year.
The company filed a complaint on Friday against the United Food and Commercial Workers International Union, claiming the labor union — one of the nation's largest — has unlawfully disrupted business by staging protests at Wal-Mart's stores and warehouses around the country over the past six months.
The retail giant, which has roughly 1.3 million U.S. workers, is asking the National Labor Relations Board (NLRB) for an injunction against the rallies and pickets — even flash mobs — that have sprung up at stores nationwide, according to the Wall Street Journal.
Click to submit your Black Friday photos
"We are taking this action now because we cannot allow the UFCW to continue to intentionally seek to create an environment that could directly and adversely impact our customers and associates," Wal-Mart spokesman David Tovar said in a statement obtained by Reuters. "If they do, they will be held accountable."
NLRB spokeswoman Nancy Cleeland said federal officials will decide quickly whether the complaint has merit and noted that, by statute, the agency must make a charge of illegal picketing a priority before all other cases.
The agency, she said, just decided two main issues: whether workers are picketing and if so, whether the picketing intended to unionize workers.
"This is a complicated case," Cleeland told The Associated Press, adding that if the labor board decides Wal-Mart's complaint has merit, the matter would then go to district court.
Wal-Mart workers protesting their employer complain of low wages, poor working conditions and inadequate health benefits, among other grievances. "Making Change," A Facebook page devoted to the protests, had more than 29,000 followers as of Monday afternoon.
Wal-Mart employees began walking off the job last week week ahead of Black Friday, when three union-backed groups expect thousands of protests nationwide.
"Wal-Mart is doing everything in its power to attempt to silence our voice," said Colby Harris, who works at a Wal-Mart store in Lancaster, Texas. "But nothing — not even this baseless unfair labor practice charge — will stop us from speaking out."
In October, a strike at a Wal-Mart store in Los Angeles spread to stores in 12 other cities, with local and national leaders holding protests at more than 200 stores for better pay, fairer schedules and more affordable health care. Since that time, workers have since walked off the job in Dallas and Richmond, Calif., and other upcoming strikes and protests are expected at stores in Chicago, Miami, Milwaukee and Washington, D.C.
Charlene Fletcher, who works with her husband, William, at a Wal-Mart in Duarte, Calif., became enraged when she learned that both were scheduled to work on Thanksgiving, missing the holiday with their children, ages 2 and 5.
"It's heartbreaking to miss the holiday with them, and it's just one more way that Wal-Mart is showing its disregard for our families," Fletcher said in a statement. "But when our co-workers speak out about problems like these, Wal-Mart turns their schedules upside down, cuts their hours and even fires people. We're going on strike for an end to Wal-Mart's attempts to silence its workers."
Three groups — Making Change at Walmart, OUR Walmart and watchdog group Corporate Action Network — are now calling on the nation's largest employer to end what they claim are retaliatory tactics against employees who seek out better working conditions.
In a statement to FoxNews.com, Wal-Mart spokesman Dan Fogleman characterized the movement as "another exaggerated publicity campaign aimed at generating headlines to mislead" customers and employees.
"We have a great group of associates at Wal-Mart," Fogleman said. "We'll have more than one million associates working throughout the holiday weekend, and they're excited about our Black Friday plans this year. This is the Super Bowl for retailers, and we're ready.
"We've been working on our Black Friday plans for almost a year now and we're prepared to have a great event. Our associates care about providing a great customer experience on Black Friday, and we're confident that's what customers will have at Wal-Mart this year."
Some of the nation's other large retailers, meanwhile, have announced earlier hours on Thanksgiving to capitalize on the shopping-heavy holiday weekend.
Like Wal-Mart, Sears will open at 8 p.m. Thursday, while Target will open at 9 p.m. That's two hours earlier than last year for Wal-Mart and three hours earlier for Target. Sears was closed last Thanksgiving, the Arizona Republic reports.
"I won't participate in Greed Thursday's openings," Donna Forry posted on AZCentral.com's Facebook page. "Keep it Black Friday."
The Associated Press contributed to this report.