Virginia woman in 'fake homeless' video has been arrested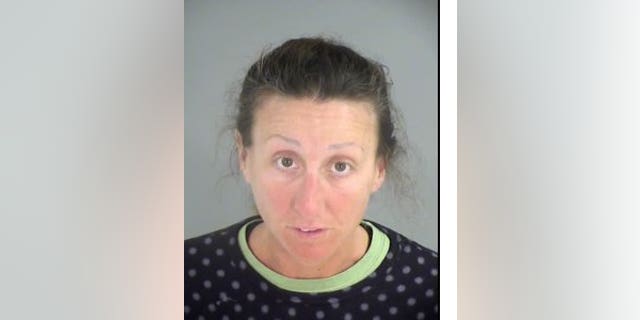 A Virginia woman who appeared in a video titled "fake homeless woman exposed" was arrested by Henrico Police on Monday.
The woman featured in the video was arrested and taken into custody by Henrico Police after officers responded to a "disorderly situation" in Henrico County, according to WTVR.
The woman, identified as Micha Leigh Dominguez, 40, of Tappahannock, allegedly hurled three bottles of Gatorade at a woman's vehicle.
'SHAME' SPRAY-PAINTED ON CONFEDERATE MONUMENT IN VIRGINIA
"The complainant advised officers that while standing in the median, several people began harassing her and videotaping her," Lt. Richard Cosby of Henrico Police told WTVR. "While speaking with the complainant, the officers were approached by another woman who told officers that the subject they were talking with had thrown items at their cars while in the parking lot, and that the incident had been videotaped, which was subsequently shared with the officers."
Dominguez was charged with three counts of throwing missiles at a car in motion, a felony in violation of a Virginia statute. She is being held on a secured bond at the Henrico County Jail.
The four-minute video, which had over 2.6 million views before it was taken down, showed Dominguez appearing to hold a sign while walking across a median strip and stopping by car windows.
The video cuts to Dominguez standing by a black SUV. The men filming ask her why she is driving a 2014 vehicle when she is "begging for change all over the city of Richmond."
GOP CANDIDATE RUNNING FOR GOVERNOR PRESSES MCAULIFFE ON CLIMATE CHANGE
Dominguez told the men that she stands outside because she has a disability. When asked what the nature of her disability is, she said, "that's none of your business."
It is unclear when the video was shot, but it was uploaded to Youtube on Sunday, May 21.