Utah newlyweds killed in accident on their way to honeymoon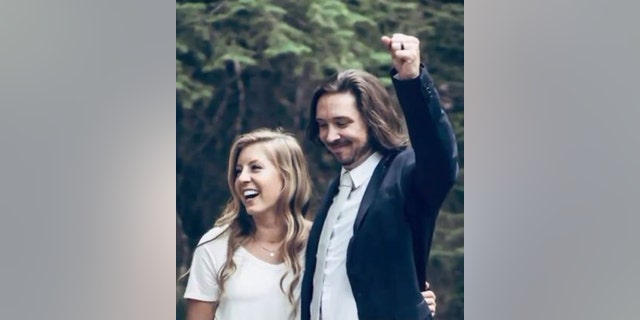 A pair of Utah newlyweds died in a rollover crash in Washington state on Sunday while driving to their honeymoon, reports said.
Officials believe Amy Moffat, 28, fell asleep at the wheel.
"Shakespeare couldn't have written this story."
When the vehicle drifted to the left, she overcorrected and caused the red pickup truck to roll, officials said, The Spokesman-Review reported. She and her husband of 15 days, Stephen Graham died at the scene.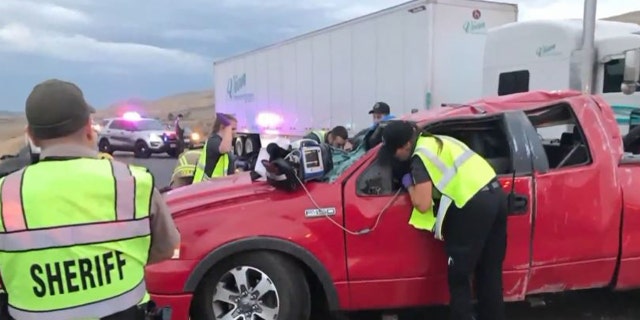 "Shakespeare couldn't have written this story," Spencer Luczak, a good friend who was driving behind them, told Fox 13 Now. Luczak said he ran to the truck after the crash, but when he "knew they were gone."
The accident occured on the Interstate-82 about 6 miles east of Prosser, Wash., and just west of Washington's Tri-City area, KSL.com reported.
In an August Facebook post, Moffat celebrated their union.
"Stephen and I, in joyful disbelief, united our lives together and became husband and wife," she wrote in the post. "I can't tell you how much I love this man."
"For now our marriage is until death do us part," Moffat wrote.
Moffat worked as a nutritional therapy practitioner, The Spokesman-Review reported. Graham was a photographer, videographer and editor.
"I watched them live together, I watched them ride bikes together, smile together, and laugh, and I watched them die together, but they went hand in hand through the veil and that gives me reassurance that they're still together," Luczak told Fox 13.