US Army mum on whether bases will keep Confederate names
Debate is heating up throughout the country over what to do with Confederate statues and memorials. But it appears, at least for now, that 10 major U.S. Army bases will keep the names of Confederate soldiers.
The Army refused to answer questions last week on whether those bases – including Fort Bragg in North Carolina, Fort Hood in Texas, and Fort Benning in Georgia – will keep their names, the Charlotte Observer reported.
All 10 U.S. military bases named for Confederate soldiers are located in the South.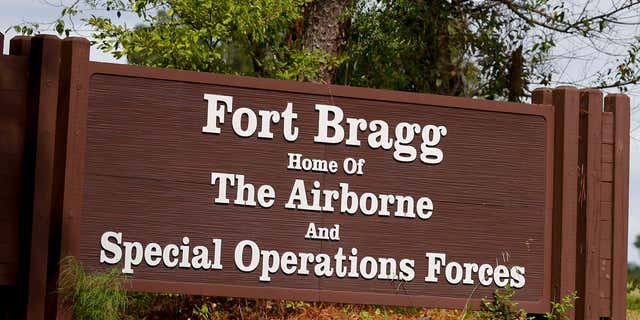 Prior to this month's violence in Charlottesville, Va., the most recent time the names of Army bases were strongly debated was in 2015, after the slaying of nine black church members in Charleston, S.C.
At that time, Army Col. Steve Warren, a Pentagon spokesman, told Time there was "no discussion" regarding changing the names.
Base names are based on "individuals, not causes or ideologies," public affairs chief Army Brig. Gen. Malcolm Frost said in 2015, adding that each base "is named for a soldier who holds a place in our military history."
The other seven Army bases named for Confederate soldiers are Fort Rucker in Alabama; Fort Gordon in Georgia; Camp Beauregard and Fort Polk in Louisiana; and Fort A.P. Hill, Fort Lee and Fort Pickett in Virginia.