United Airlines faces more problems after injured wheelchair-bound woman sues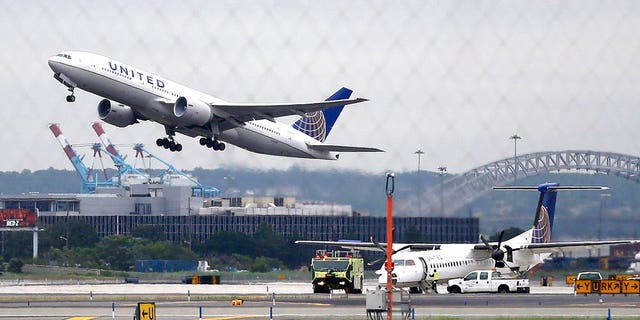 A handicapped Florida woman, who claims she fell after an airport employee dropped her, has filed a lawsuit against United Airlines and its contracted workers.
Erica Fulton, of Largo, Florida, was flying out of Houston's Bush Airport with United Airlines last September when an airport employee picked her up to help her into her seat.
The employee reportedly continued to reassure Fulton that he "got" her while transporting her from her wheelchair to her seat, but Fulton said she knew he didn't.
OPINION: UNITED AIRLINES IS INNOCENT
"Once he got me totally upright, I just saw this look of panic in his face," Fulton told WFLA. "I said, 'Oh my God, he's gonna drop me."
Fulton, who has a degenerative disease that requires her to use a wheelchair, said she fell over, and all of her weight landed on her right shoulder and tore muscles in her arm.
"The pain was excruciating," said Fulton. "I had tears rolling down my face."
Since the incident, Fulton claimed she now needs expensive at-home health care to survive. She also said her wheelchair was damaged during the fall and is now unusable.
ARE AIRLINE EMPLOYEES BECOMING UNHINGED?
In a statement, United said, "We sincerely apologize to Ms. Fulton for her experience while traveling with us and have covered the cost of the repair to the wheelchair."
But Fulton, who said she's lost use of her right arm since the incident, says the airline won't respond to her regarding her medical treatment.
The lawsuit is another highly-publicized issue for United Airlines, which made headlines in April after video surfaced of a bloodied plane passenger being forcefully removed from his seat by Chicago Department of Aviation officers.