Two Utah climbers disappear on Pakistan mountain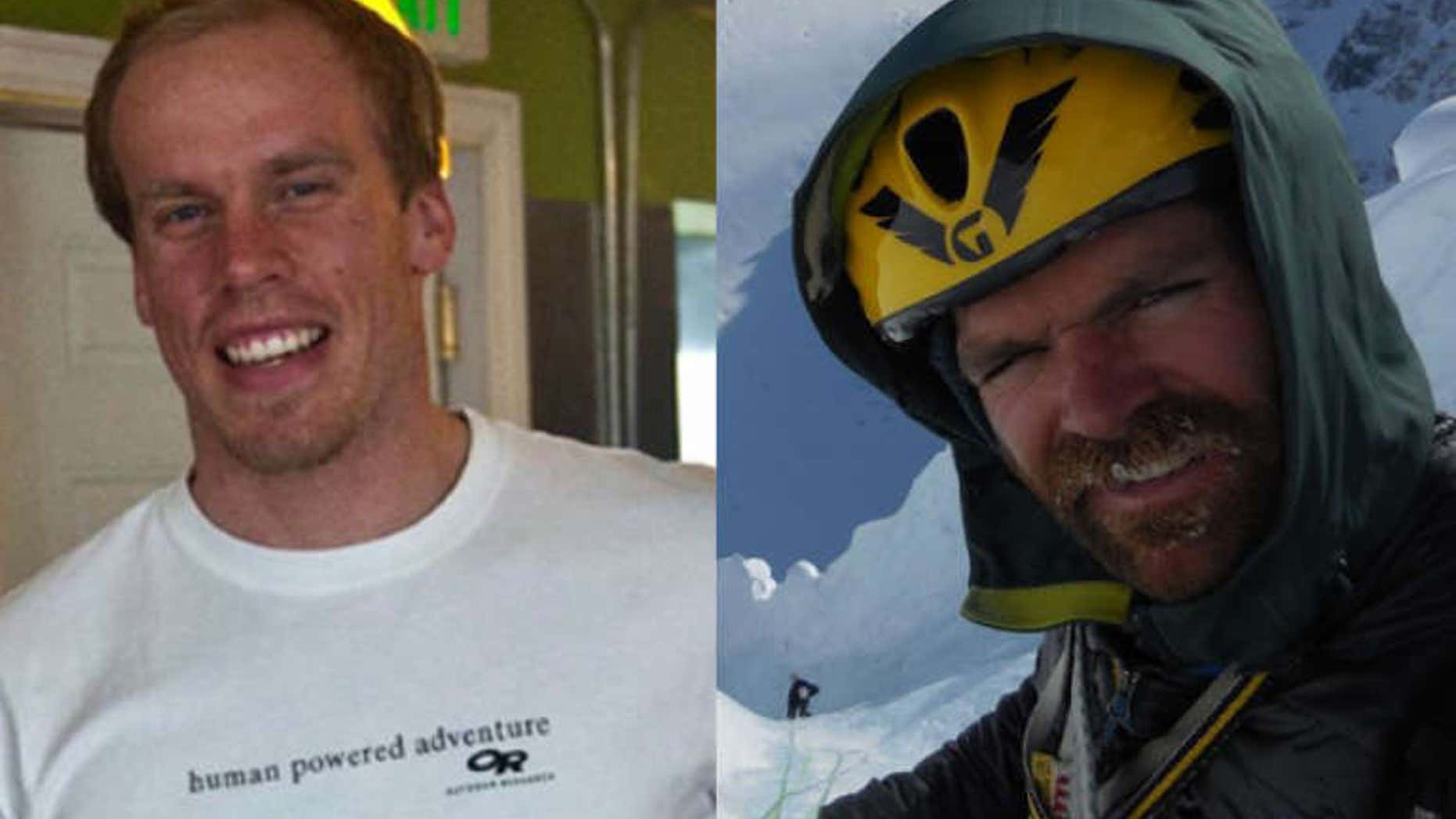 Two Utah climbers have been reported missing in Pakistan on one of its highest mountain peaks.
KUTV reported Wednesday that Kyle Dempster, of Salt Lake, and Scott Adamson, of Provo, were last seen Aug. 22 and were due back at camp about six days ago. Their absence has family and friends worried.
"They've been up there for too long with not enough food, fuel and shelter," Jonathan Thesenga, a sports marketing manager for Black Diamond which sponsors Dempster, told Fox 13 Salt Lake City.
The men are somewhere on a mountain known as Ogre II. It's a 23,000-foot peak in northern Pakistan, with a north face that is 4,600 feet of nearly vertical rock and ice. Dempster and Adamson set out for a five-day trek to reach the summit.
"Maybe there's a small injury or something and they are just going to wait it out: That is the best case scenario," Thesenga said.
Hampering the pair's efforts is bad weather around the mountain. According to KUTV, rescue teams cannot get to the mountain where the men were based. Other climbers in Pakistan are also waiting for the weather to clear so they could help find the pair. They are the only ones believed to be on the mountain.
"Right now it's just a waiting game on the weather because we need to get the helicopter up there," Thesenga added.
Thesenga said he believes the pair have the gear to survive the weather and it's more of an issue of running out of food and fuel to melt ice for drinking water.
Dempster and Adamson have a history of close calls on the mountain, according to Fox Salt Lake City.
Last year, Adamson fell and broke his leg. The pair were able to rappel down the steep north face, but a few hundred feet from the Choktoi glacier, an anchor broke. The men fell hundreds of feet to the glacier, but managed to survive the fall.
Thesenga believes something had gone wrong again.
"Everyone knows them knows they are extremely talented and strong - there's something very likely serious has happened to them" he added.
A GoFundMe page to help fund the rescue mission for Dempster and Adamson has been setup.
Click for more from Fox 13 Salt Lake City.