Two state troopers arrested following beating caught on video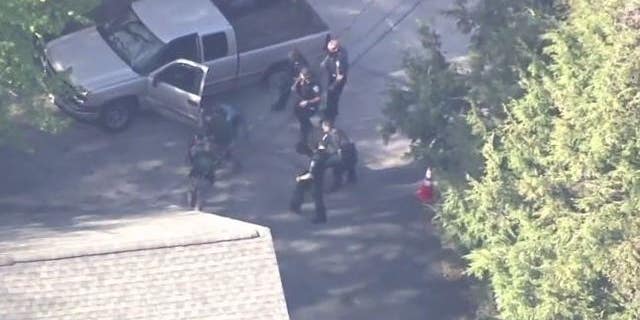 NEWYou can now listen to Fox News articles!
Two state troopers have been charged with simple assault in connection with the beating of an apparently surrendering suspect caught on video after a car chase from Massachusetts into New Hampshire.
Thirty-two-year-old Joseph Flynn of the Massachusetts State Police and 31-year-old Andrew Monaco of the New Hampshire State Police were arrested Tuesday stemming from their use of force in connection with the arrest of Richard Simone Jr. on May 11.
Both were suspended. They were released on personal recognizance bond and scheduled to be arraigned on Sept. 13. It's not known if they had lawyers.
Authorities say Simone Jr. refused to stop for police in Holden, Massachusetts, leading them on a chase that ended in Nashua. News helicopter video shows Simone stepping out of his pickup truck, kneeling and placing his hands on the ground before being beaten.